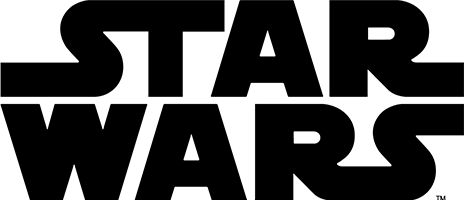 Star Wars™
LEGO®
Únik z púštneho skifu
Vyradený produkt
Únik z púštneho skifu

4.5714

5

28

.
rating.prefix4.6rating.postfix
NÁJSŤ ĎALŠIE PODOBNÉ PRODUKTY
Informácie o produkte
Vyhni sa smrtiacej jame so Sarlaccom!
Položka

75174
Vek

7-12
Súčiastky

277
Funkcie
Zahraj sa na napínavé súboje nad piesočnými dunami s touto legendárnou stavebnicou, ktorá obsahuje vznášajúci sa skif Jabby the Hutt s výsuvným mostíkom, úložným priestorom a pohyblivými kormidlami vzadu. Pomôž Hanovi Solovi striasť sa Boba Fetta a strážcov na skife, než jeho kamarát prejde po mostíku a spadne do úst mocného Sarlacca pohlcujúceho minifigúrky.
Obsahuje 4 minifigúrky: Han Solo, Chewbacca, Boba Fett a strážca na skife.
Ďalej obsahuje skif a Sarlaccovu jamu.
Skif má výsuvný mostík, úložný priestor, pohyblivé kormidlo v zadnej časti a priehľadné prvky pod skifom, ktoré evokujú vznášanie.
Sarlaccova jama obsahuje chápadlá, zuby a otváracie ústa s priestorom pre minifigúrku.
Zo zbraní tu nájdeš Hanovu blasterovú pištoľ, špeciálnu blasterovú pištoľ a sekeru Boba Fetta.
Ďalej obsahuje putá pre Chewbaccu a Hana Sola.
Zahraj sa na legendárne scény z filmu Star Wars: Epizóda VI Návrat Jediho.
Táto súprava je vhodná na stavanie a hranie pre deti vo veku 7 až 12 rokov.
Skif meria vyše 6 cm na výšku, 24 cm na dĺžku a 13 cm na šírku.
Sarlaccova jama meria vyše 10 cm na výšku, 9 cm na šírku a 9 cm do hĺbky.
Návod na postavenie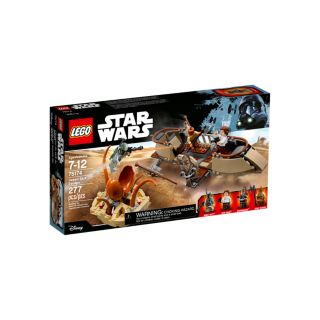 Customer Reviews
Overall Rating
rating.prefix4.6rating.postfix
96% would recommend this product.
Rating
Overall Experience
Play Experience
rating.prefix4.6rating.postfix
Level of Difficulty
rating.prefix2.2rating.postfix
Value for Money
rating.prefix4.1rating.postfix
Upozorňujeme, že odoslaním hlasovania o užitočnosti získame vašu adresu IP a uložíme ju u nášho dôveryhodného nezávislého partnera, ktorý nám poskytuje služby, výhradne na to, aby sa zabránilo opakovanému vloženiu údajov z rovnakej adresy IP. Informácie o tom, ako spravujeme vaše osobné údaje, nájdete v našich Pravidlách ochrany osobných údajov.
Reviews