Thor vs. Hulk: Súboj v aréne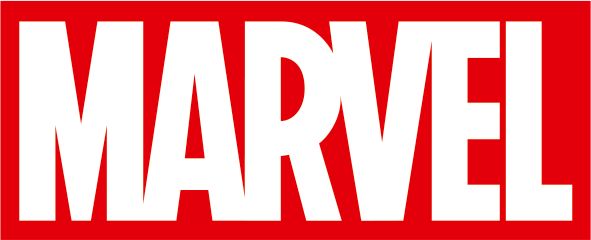 Marvel Super Heroes
LEGO®
Thor vs. Hulk: Súboj v aréne
Vyradený produkt
Thor vs. Hulk: Súboj v aréne

4.3333

5

6

.
Average rating4.3out of 5 stars
NÁJSŤ ĎALŠIE PODOBNÉ PRODUKTY
Informácie o produkte
Bojuj s Hulkom a Thorom za slobodu v aréne!
Položka

76088
Vek

7-14
Súčiastky

492
Funkcie
Zahraj sa na súboj v aréne medzi Thorom a Hulkom a potom sa spoj s týmito dvomi starými kamošmi a porazte samotného Veľmajstra. Táto úžasná stavebnica LEGO® Marvel Super Heroes Thor vs. Hulk: Súboj v aréne obsahuje arénu s posuvnou bránou, tajným stojanom na zbrane, 2 stĺpmi, ktoré sa dajú prevrhnúť, stenou s funkciou zrútenia a otváracou väzenskou celou. Použi Thorov superskokan a zraz Veľmajstra z trónu a Lokiho zo sedadla. Súčasťou sú 4 minifigúrky a veľká figúrka Hulka s rôznymi zbraňami a doplnkami pre ešte akčnejšie hranie.
Obsahuje 4 minifigúrky: Thor, Loki, Veľmajster a Sakaarská stráž plus veľkú figúrku Hulka.
Aréna má posuvnú bránu, vymeniteľné časti steny, otváraciu časť steny s tajným priestorom na zbrane. Ďalej obsahuje kopiju, sekeru a meč, otváraciu väzenskú celu, 2 stĺpy s funkciou prevrhnutia a priehľadným osvetlením, trón pre Veľmajstra a sedadlo pre Lokiho (oba s funkciou prevrátenia).
Zo zbraní tu nájdeš Thorove 2 meče, strážcovu palicu a Hulkovu sekeru a kladivo.
Doplnky zahŕňajú Thorovu prilbu, ktorá je novinkou na jún 2017, super skokan a držiak na meče.
Všetky 4 figúrky sú novinkou z júna 2017.
Hulk je vyše 7 cm vysoký.
Otvorená aréna meria vyše 19 cm na výšku, 39 cm na šírku a 7 cm do hĺbky.
Návod na postavenie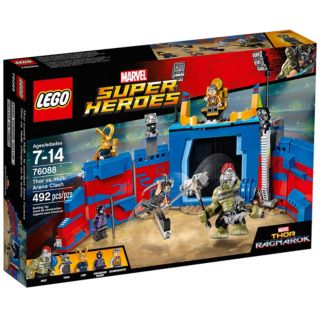 Customer Reviews
Overall Rating
Average rating4.3out of 5 stars
83% would recommend this product.
Rating
Overall Experience
Play Experience
Average rating4.7out of 5 stars
Level of Difficulty
Average rating2.5out of 5 stars
Value for Money
Average rating4out of 5 stars
Upozorňujeme, že odoslaním hlasovania o užitočnosti získame vašu adresu IP a uložíme ju u nášho dôveryhodného nezávislého partnera, ktorý nám poskytuje služby, výhradne na to, aby sa zabránilo opakovanému vloženiu údajov z rovnakej adresy IP. Informácie o tom, ako spravujeme vaše osobné údaje, nájdete v našich Pravidlách ochrany osobných údajov.
Reviews