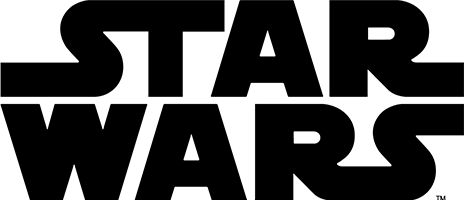 Star Wars™
LEGO®
Snowspeeder™
Vyradený produkt
Snowspeeder™

4.3826

5

115

.
rating.prefix4.4rating.postfix
Varovanie!
Nebezpečenstvo udusenia.
Obsahuje malé súčiastky.
NÁJSŤ ĎALŠIE PODOBNÉ PRODUKTY
Informácie o produkte
Postav úžasný LEGO® Snowspeeder!
Položka

75144
Vek

14+
Súčiastky

1703
Funkcie
Pridaj do svojej zbierky klasiku Star Wars: Snowspeeder T-47 Táto LEGO® verzia ikonického vzdušného speederu, ktorú si fanúšikovia pamätajú z filmu Star Wars: Epizóda V – Impérium vracia úder, má všetky dôležité prvky vrátane otváracích vzdušných bŕzd, otáčacieho zadného dela a otváracieho kokpitu s priestorom na priložené minifigúrky Povstaleckého pilota Snowspeederu a Povstaleckého strelca Snowspeederu. Model tiež obsahuje stojan na vystavenie a ceduľku s informáciami, takže môže zaujať čestné miesto v akejkoľvek LEGO Star Wars zbierke.
Stavebnica obsahuje 2 minifigúrky Povstaleckého pilota Snowspeederu a Povstaleckého strelca Snowspeederu.
Obsahuje podrobné autentické detaily, otváracie vzdušné brzdy, otáčacie zadné delo a otvárací kokpit s priestorom na 2 priložené minifigúrky.
Pripoj Snowspeeder k stojanu spoločne s informačnou ceduľkou a vystav si ho.
Zapôsob na svojich kamarátov s touto parádnou verziou klasického Snowspeedera zo Star Wars.
Obsahuje 2 blastery.
Medzi doplnkové prvky patrí elektrický ďalekohľad, helma Pilota Snowspeederu ako aj helma Strelca Snowspeederu.
Snowspeeder na stojane meria vyše 21 cm na výšku, 39 cm na dĺžku a 29 cm na šírku, zatiaľčo bez stojanu je to 11 cm na výšku.
Návod na postavenie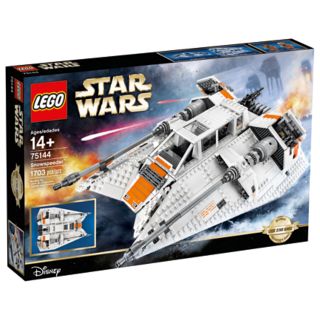 Customer Reviews
Overall Rating
rating.prefix4.4rating.postfix
85% would recommend this product.
Rating
Overall Experience
Play Experience
rating.prefix3.4rating.postfix
Level of Difficulty
rating.prefix3.6rating.postfix
Value for Money
rating.prefix4.2rating.postfix
Upozorňujeme, že odoslaním hlasovania o užitočnosti získame vašu adresu IP a uložíme ju u nášho dôveryhodného nezávislého partnera, ktorý nám poskytuje služby, výhradne na to, aby sa zabránilo opakovanému vloženiu údajov z rovnakej adresy IP. Informácie o tom, ako spravujeme vaše osobné údaje, nájdete v našich Pravidlách ochrany osobných údajov.
Reviews