LEGO®
Pohonné funkcie – svetlo
Teraz dostupné
Pohonné funkcie – svetlo

4.6286

5

35

.
rating.prefix4.6rating.postfix
Varovanie!
Nebezpečenstvo udusenia.
Obsahuje malé súčiastky.
Informácie o produkte
Light things up with LEGO® Power Functions!
Položka

8870
VIP body

7
Vek

7+
Súčiastky

1
Funkcie
Zahŕňa 2 biele LED svetlá.
Kompatibilné s pohonnými funkciami LEGO! Použi napríklad box na batérie č. 8881/8878.
Použi diaľkové ovládanie č. 8884.
Návod na postavenie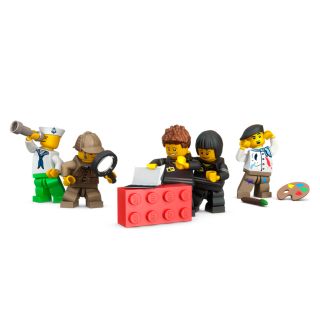 Customer Reviews
Overall Rating
rating.prefix4.6rating.postfix
91% would recommend this product.
Rating
Overall Experience
Play Experience
rating.prefix4.5rating.postfix
Level of Difficulty
rating.prefix1.6rating.postfix
Value for Money
rating.prefix4.2rating.postfix
Upozorňujeme, že odoslaním hlasovania o užitočnosti získame vašu adresu IP a uložíme ju u nášho dôveryhodného nezávislého partnera, ktorý nám poskytuje služby, výhradne na to, aby sa zabránilo opakovanému vloženiu údajov z rovnakej adresy IP. Informácie o tom, ako spravujeme vaše osobné údaje, nájdete v našich Pravidlách ochrany osobných údajov.
Reviews