SERIOUS PLAY®
LEGO®
Starter Kit
Dostępne teraz
Starter Kit

4

5

12

.
Average rating4out of 5 stars
Ostrzeżenie!
Ryzyko zadławienia.
Małe elementy i kulka.
ZNAJDŹ PODOBNE PRODUKTY
Szczegóły produktu
Produkt

2000414
Punkty VIP

150
Wiek

6+
Elementy

219
Funkcje
The LEGO® SERIOUS PLAY® program is a radical and innovative process designed to enhance business performance through building with LEGO bricks.
The LEGO® SERIOUS PLAY® Starter Kit is for one person to use. The Starter Kit provides a rich variety of LEGO bricks needed for a workshop that goes beyond a basic introduction to the LEGO SERIOUS PLAY methodology. The kit is applicable for the introductory skills building as well as the deeper imagination and problem-solving aspects of the workshop.
Includes:
Selection of standard LEGO bricks combined with a few DUPLO elements.
Selection of special elements such as wheels, tires, windows, trees, mini figure parts, tubes, globes and small base plates
Imaginopedia booklet with simple model building instructions LEGO skills building
Note: The Starter Kit does not come with any kind of instructor's manual. Training in how to design and facilitate LEGO SERIOUS PLAY workshops using the Starter Kit can be obtained through the LEGO SERIOUS PLAY Community.
Instrukcje składania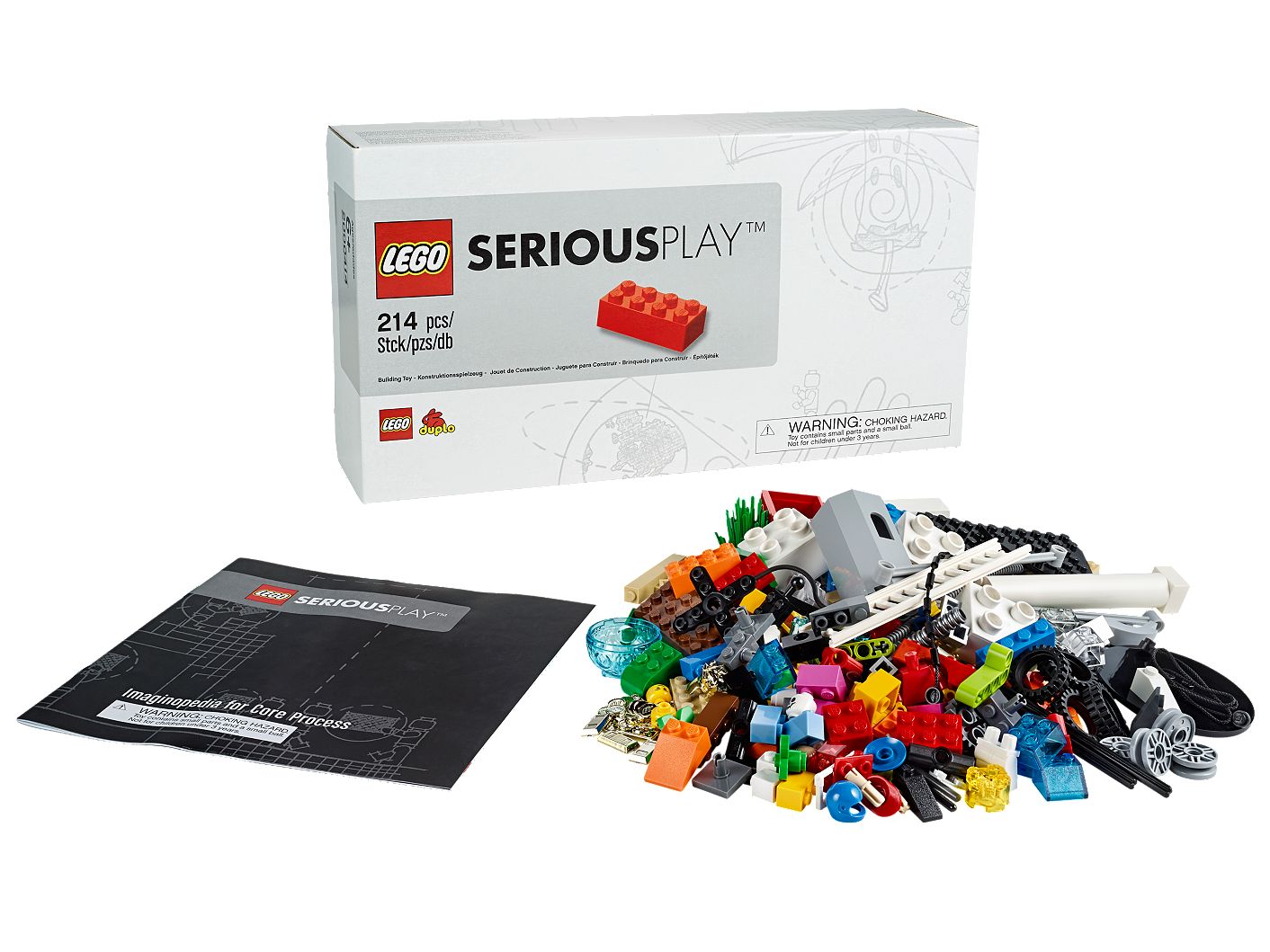 Recenzje Produktu
Ocena ogólna
Average rating4out of 5 stars
67% użytkowników poleca ten produkt.
Ocena
Ogólne doświadczenie
Uwaga: podczas przesyłania informacji na temat przydatności recenzji adres IP użytkownika zostaje zapisany, a następnie jest przechowywany przez naszego zaufanego usługodawcę, wyłącznie w celu uniemożliwienia wielokrotnego zamieszczania wpisów z tego samego adresu IP. Aby sprawdzić, w jaki sposób sprawujemy kontrolę nad danymi osobowymi użytkowników, należy zapoznać się z naszą Polityką prywatności.
Recenzję