Jedi Interceptor™ Obi-Wana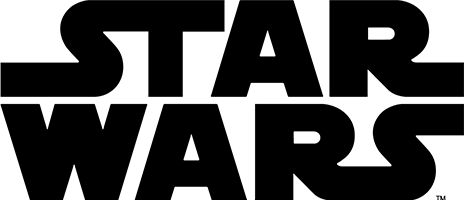 Star Wars™
LEGO®
Jedi Interceptor™ Obi-Wana
Produkt wycofany
Jedi Interceptor™ Obi-Wana

4.3684

5

19

.
Average rating4.4out of 5 stars
ZNAJDŹ PODOBNE PRODUKTY
Szczegóły produktu
Ruszaj na emocjonujące misje ratunkowe ze statkiem Interceptor Obi-Wana!
Produkt

75135
Wiek

7-12
Elementy

215
Funkcje
Wstrzel się w konstelację statków kosmicznych i legendarnych postaci LEGO® Star Wars ze statkiem Jedi Interceptor Obi-Wana. Statek ma autentyczne kolory, otwierany kokpit, podwójne działka sprężynowe, rozkładane skrzydła i miejsce na montaż dołączonego droida astromechanicznego R4-P17. Zestaw zawiera też minifigurkę Obi-Wana Kenobiego.
W zestawie minifigurka Obi-Wana Kenobiego i droid astromechaniczny R4-P17.
Autentyczna kolorystyka, otwierany kokpit z miejscem dla Obi-Wana, podwójne działka sprężynowe, rozkładane skrzydła i miejsce na droida astromechanicznego.
Zestrzel wrogie statki kosmiczne z działek sprężynowych.
W komplecie miecz świetlny Obi-Wana.
Odtwórz ekscytujące sceny początkowe z filmu Gwiezdne wojny: część III — Zemsta Sithów.
Wymiary: 6 cm wysokości, 17 cm długości i 17 cm szerokości.
Instrukcje składania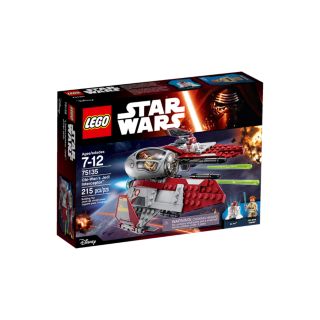 Recenzje Produktu
Ocena ogólna
Average rating4.4out of 5 stars
95% użytkowników poleca ten produkt.
Ocena
Ogólne doświadczenie
Uwaga: podczas przesyłania informacji na temat przydatności recenzji adres IP użytkownika zostaje zapisany, a następnie jest przechowywany przez naszego zaufanego usługodawcę, wyłącznie w celu uniemożliwienia wielokrotnego zamieszczania wpisów z tego samego adresu IP. Aby sprawdzić, w jaki sposób sprawujemy kontrolę nad danymi osobowymi użytkowników, należy zapoznać się z naszą Polityką prywatności.
Recenzję