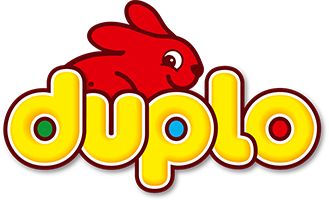 DUPLO®
LEGO®
Dom rodzinny
Dostępne teraz
Dom rodzinny

5

5

1

.
rating.prefix5rating.postfix
Limit 20
Limit
We restrict the limit a household can buy in order to be fair to all of our fans. If you've already reached that limit through previous orders your order may be cancelled.
FIND MORE PRODUCTS LIKE THIS
Product Details
Zestaw Dom rodzinny to okazja, by odtworzyć codzienne sytuacje i czynności.
Item

10835
VIP Points

42

VIP Points

The VIP Points value shown is an estimate and actual points will be calculated when you check out.
Ages

2-5
Pieces

69
Features
Zestaw Moje miasto LEGO® DUPLO® pozwala zbudować doskonale znane otoczenie i odgrywać w nim realistyczne scenki z udziałem nowoczesnych figurek DUPLO. Łatwy do zbudowania dom stwarza nieograniczone możliwości zabawy. Dzięki niemu maluchy mogą ćwiczyć rozmaite czynności — od porannego wstawania, przez przygotowanie i jedzenie posiłków, po mycie samochodu. Dla Ciebie będzie to okazja do obserwowania, jak dzięki trzem figurkom DUPLO i scenariuszom z codziennego życia dzieci rozwijają w sobie umiejętności wcielania się w różne postacie.
W zestawie trzy figurki LEGO® DUPLO®: mama, tata i dziecko.
Zawiera trzypoziomowy, modułowy dom z kuchnią, w której znajduje się otwierany piekarnik, łazienką, w której jest toaleta, umywalka i otwierana szafką z lustrem, sypialnią z łóżkami, pokojem dziecinnym z otwieranymi oknami w jaskółkach, jadalnią na tarasie dachowym, wewnętrznymi półkami, otwieranymi drzwiami i samochodem.
W zestawie są też ułatwiające wymyślanie historyjek klocki z rysunkami lustra, papieru toaletowego, budzika, piekarnika i misia.
Zestaw zawiera akcesoria: garnek, talerz, bagietki, dzbanek, kubek, szczotkę i kwiaty.
Współczesne postacie, akcesoria i dekorowane klocki pomogą małym dzieciom utrwalić sposób wykonywania różnych domowych czynności i pozwolą odgrywać rozmaite scenki z codziennego życia.
Zabawny i łatwy do zbudowania dom rodzinny wspomaga rozwój zdolności budowania i stwarza dzieciom możliwości nieograniczonej zabawy.
Modułowa struktura zestawu pozwala składać go i przerabiać na wiele sposobów.
Zabawa w pomoc przy myciu samochodu lub pieczeniu bagietek w piekarniku da maluchom mnóstwo radości.
Produkty LEGO® DUPLO® zostały zaprojektowane tak, by były bezpieczne i odpowiednie dla małych rączek.
Zestaw odpowiedni dla dzieci w wieku 2-5 lat.
Wymiary domu: ok. 28 cm wysokości, 38 cm szerokości i 9 cm głębokości.
Wymiary samochodu: ok. 4 cm wysokości, 9 cm długości i 6 cm szerokości.
W serii Moje miasto znajdziesz szereg produktów tworzących kolekcję. Z ich pomocą dziecko nauczy się codziennych czynności, które będzie wykonywać w doskonale znanej scenerii LEGO® DUPLO®.
Building Instructions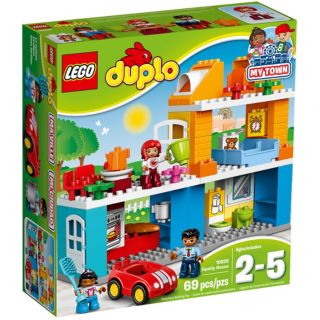 Customer Reviews
Overall Rating
rating.prefix5rating.postfix
100% would recommend this product.
Please note that by submitting a helpfulness vote on a review your IP address is collected and stored by our trusted third party service provider for the sole purpose of preventing multiple entries from the same IP address. To see how to control your personal data, please see our Privacy policy.
Reviews
rating.prefix5rating.postfix

I would recommend this to a friend!

Absolutely loving the Duplo range for my daughter who's attention span isn't always great. Purchased the family house last week and she hasn't stopped playing with it and loves how much you can change it around with her other Duplo sets. She has no trouble putting them together as the pieces are a...

Building Experience:

Novice LEGO builder

5

5