EV3 Oplaadbare DC-batterij

MINDSTORMS®
LEGO®
EV3 Oplaadbare DC-batterij
Nu beschikbaar
EV3 Oplaadbare DC-batterij

4.3333

5

6

.
rating.prefix4.3rating.postfix
Waarschuwing!
Verstikkingsgevaar.
Kleine onderdelen.
SOORTGELIJKE PRODUCTEN ZOEKEN
Productgegevens
Item

45501
VIP-punten

109
Leeftijden

10-21
Stenen

1
Kenmerken
The lithium ion EV3 Rechargeable DC Battery is designed for use with the EV3 Intelligent Brick and features a capacity of 2050 mAh. It provides longer run time than AA batteries and can be charged without taking the model apart. The battery is included in the EV3 Education Core Set and has a charge time of around three to four hours. It requires the 45517 DC Charger, which is the same charger as used for the rechargeable NXT DC Battery. These are sold separately.
Bouwinstructies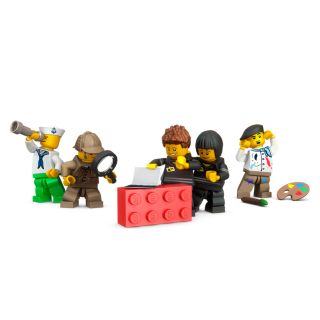 Productbeoordelingen Recensies
Algemene beoordeling
rating.prefix4.3rating.postfix
83% van de recensenten zou dit product aanbevelen.
Beoordeling
Algemenevaring
Wanneer u een product beoordeelt, wordt uw IP-adres verzameld en opgeslagen door onze vertrouwde externe dienstverlener met als enige doel meerdere inzendingen van hetzelfde IP-adres te voorkomen. Raadpleeg ons privacybeleid voor meer informatie over hoe u uw persoonlijke gegevens kunt beheren.
Recensies