Thor pret Hulk: cīņa arēnā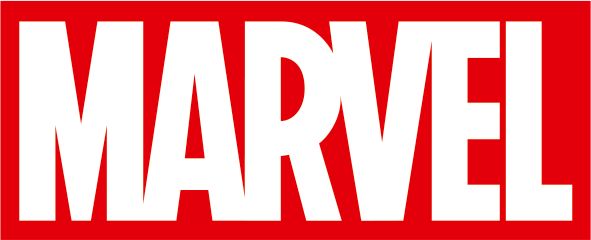 Marvel Super Heroes
LEGO®
Thor pret Hulk: cīņa arēnā
Novecojis produkts
Thor pret Hulk: cīņa arēnā

4.3333

5

6

.
Average rating4.3out of 5 stars
ATRAST CITUS LĪDZĪGUS PRODUKTUS
Produkta informācija
Cīņa arēnā par brīvību ar Hulk un Thor!
Prece

76088
Vecums

7-14
Detaļu skaits

492
Iespējas
Izspēlē lomas šajā arēnas duelī starp Thor un Hulk un tad apvienojies kopā ar šiem senajiem draugiem, lai apgāztu Grandmaster. Apbrīnojamajā LEGO® Marvel Super Heroes komplektā "Thor pret Hulk: cīņa arēnā" ir iekļauta arēna ar bīdāmiem vārtiem, slepenu ieroču slēptuvi, 2 krītoši pīlāri, siena ar sabrukšanas funkciju un atverama cietuma kamera. Izmanto Thor superlēcēju, lai gāztu Grandmaster no troņa un Loki no sēdvietas. Iekļautas 4 minifigūras, kā arī Hulk lielā figūra ar dažādiem ieročiem un piederumiem, kas paspilgtinās spraigo darbību.
Iekļautas 4 minifigūras: Thor, Loki, Grandmaster un Sakaarian sargs, kā arī lielā Hulk figūra.
Arēnā ir bīdāmi vārti, samaināmas sienu daļas, atverama sienas daļa ar slepeno ieroču turētāju, kā arī šķēps, cirvis un zobens, atverama cietuma kamera, 2 pīlāri ar apgāšanas funkciju ar caurspīdīgiem prožektora gaismas elementiem, sienu ar sagraušanas funkciju, kā arī Grandmaster troni un Loki sēdekli — katram no tiem ir apgāšanas funkcija.
Iekļauti šādi ieroči: Thor 2 zobeni, sarga zizlis un Hulk cirvis un āmurs.
Iekļauti šādi piederumi: Thor 2017. gada jūnija jaunā bruņucepure, superlēcējs un zobena turētājs.
Visas četras komplektā iekļautās minifigūras ir 2017. gada jūnija jaunums.
Hulk figūra ir 7 cm augsta.
Atvērtas arēnas aptuvenie izmēri: augstums 19 cm, platums 39 cm un dziļums 7 cm.
Būvēšanas instrukcijas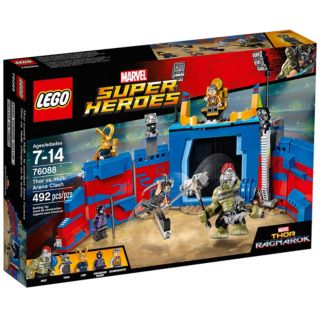 Customer Reviews
Overall Rating
Average rating4.3out of 5 stars
83% would recommend this product.
Rating
Overall Experience
Play Experience
Average rating4.7out of 5 stars
Level of Difficulty
Average rating2.5out of 5 stars
Value for Money
Average rating4out of 5 stars
Lūdzu, ņemiet vērā: iesniedzot vērtējumu par atsauksmes noderīgumu, mūsu uzticamais trešās puses pakalpojumu sniedzējs iegūst un saglabā informāciju par jūsu IP adresi; šīs darbības vienīgais mērķis ir nepieļaut vairāku vērtējumu iesniegšanu no vienas un tās pašas IP adreses. Lai uzzinātu, kā kontrolēt savu personas datu lietošanu, lūdzu, skatiet mūsu privātuma politiku.
Reviews