Power Functions starmešu komplekts
LEGO®
Power Functions starmešu komplekts
Pieejams tagad
Power Functions starmešu komplekts

4.6286

5

35

.
rating.prefix4.6rating.postfix
Brīdinājums!
Pastāv aizrīšanās risks.
Sīkas detaļas.
Produkta informācija
Light things up with LEGO® Power Functions!
Prece

8870
VIP punkti

7
Vecums

7+
Detaļu skaits

1
Iespējas
Komplektā 2 spožas LED gaismas.
Darbojas ar LEGO Power Functions! Piem., izmantojot bateriju bloku Nr. 8881/Nr. 8878
Tālvadības pultij izmanto Nr. 8884
Būvēšanas instrukcijas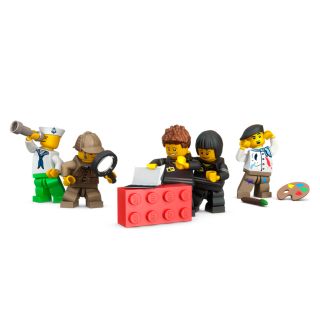 Customer Reviews
Overall Rating
rating.prefix4.6rating.postfix
91% would recommend this product.
Rating
Overall Experience
Play Experience
rating.prefix4.5rating.postfix
Level of Difficulty
rating.prefix1.6rating.postfix
Value for Money
rating.prefix4.2rating.postfix
Lūdzu, ņemiet vērā: iesniedzot vērtējumu par atsauksmes noderīgumu, mūsu uzticamais trešās puses pakalpojumu sniedzējs iegūst un saglabā informāciju par jūsu IP adresi; šīs darbības vienīgais mērķis ir nepieļaut vairāku vērtējumu iesniegšanu no vienas un tās pašas IP adreses. Lai uzzinātu, kā kontrolēt savu personas datu lietošanu, lūdzu, skatiet mūsu privātuma politiku.
Reviews