LEGO® SERIOUS PLAY® sākuma komplekts

SERIOUS PLAY®
LEGO®
LEGO® SERIOUS PLAY® sākuma komplekts
Pieejams tagad
LEGO® SERIOUS PLAY® sākuma komplekts

4.0769

5

13

.
Average rating4.1out of 5 stars
Brīdinājums!
Pastāv aizrīšanās risks.
Sīkas detaļas un lodīte.
ATRAST CITUS LĪDZĪGUS PRODUKTUS
Produkta informācija
Atrisini problēmas, izmantojot LEGO® SERIOUS PLAY® risinājumus!
Prece

2000414
VIP punkti

202
Vecums

6+
Detaļu skaits

219
Iespējas
Iekļauti LEGO® un LEGO DUPLO® klucīši un elementi, tostarp riteņi, riepas, logi, koki, minifigūru detaļas, nūjas, lodes un nelielas pamatnes plāksnes.
Iekļauts Imaginopedia buklets ar vadlīnijām.
Absolūta nepieciešamība katram praktiskā semināra dalībniekam.
Būvēšanas instrukcijas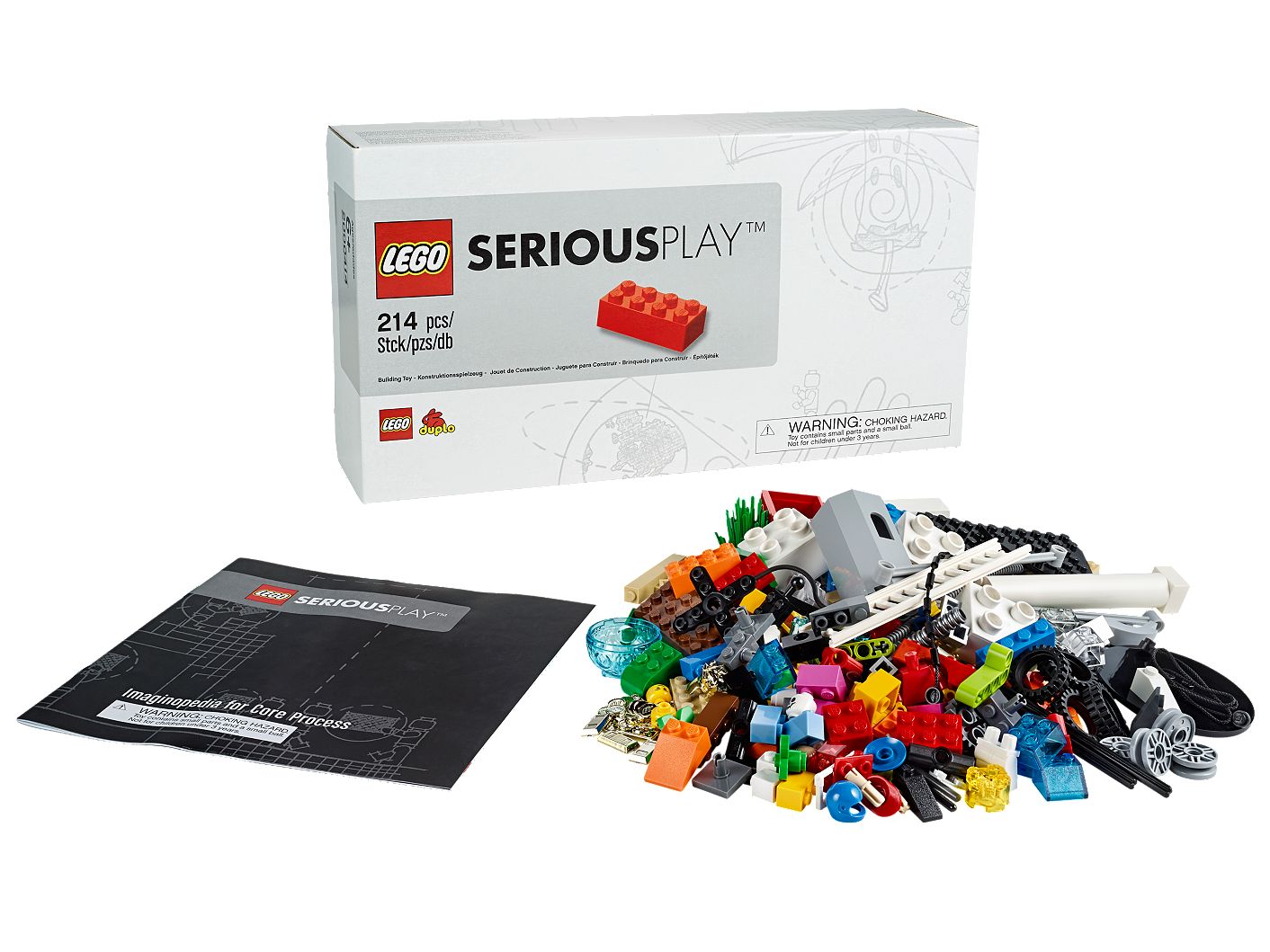 Customer Reviews
Overall Rating
Average rating4.1out of 5 stars
69% would recommend this product.
Rating
Overall Experience
Play Experience
Average rating4.1out of 5 stars
Level of Difficulty
Average rating2.2out of 5 stars
Value for Money
Average rating3.5out of 5 stars
Lūdzu, ņemiet vērā: iesniedzot vērtējumu par atsauksmes noderīgumu, mūsu uzticamais trešās puses pakalpojumu sniedzējs iegūst un saglabā informāciju par jūsu IP adresi; šīs darbības vienīgais mērķis ir nepieļaut vairāku vērtējumu iesniegšanu no vienas un tās pašas IP adreses. Lai uzzinātu, kā kontrolēt savu personas datu lietošanu, lūdzu, skatiet mūsu privātuma politiku.
Reviews