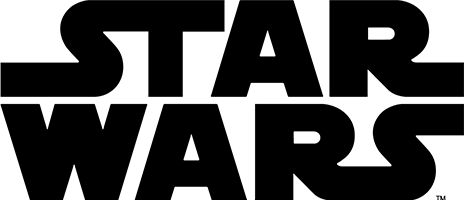 Star Wars™
LEGO®
Desert Skiff bēgšana
Novecojis produkts
Desert Skiff bēgšana

4.5714

5

28

.
Average rating4.6out of 5 stars
ATRAST CITUS LĪDZĪGUS PRODUKTUS
Produkta informācija
Izvairies no nāvējošā Sarlacc bedres!
Prece

75174
Vecums

7-12
Detaļu skaits

277
Iespējas
Izspēlē aizraujošas divcīņas virs smilšu kāpām ar šo ikonisko komplektu, kurā iekļauta Jabba the Hutt "lidojošā" laiva ar izbīdāmu laipu, mantu glabātuve un kustīga augstuma stūre aizmugurē. Palīdzi Han Solo uzvarēt Boba Fett un lidojošās laivas sargus pirms viņa draugs uzkāpj uz laipas un iekrīt varenajā Sarlacc minifigūras kārajā mutē.
Iekļautas 4 minifigūras: Han Solo, Chewbacca, Boba Fett un Skiff Guard.
Iekļauta lidojošā laiva un Sarlacc bedre.
Lidojošajai laivai ir izbīdāma laipa, mantu nodalījums, kustīga augstuma stūre aizmugurē un caurspīdīgi elementi, kas rada "peldošu" iespaidu.
Sarlacc bedrei ir taustekļi, zobi un atverama mute, kurā ietilpst minifigūra.
Iekļautie ieroči: Han lāzerpistole, Boba Fett īpašā lāzerpistole un cirvis.
Iekļauti arī rokudzelži gan Chewbacca, gan Han Solo.
Atveido ikoniskās ainas no filmas "Zvaigžņu kari: Epizode VI. Džedu atgriešanās".
Šis komplekts piedāvā vecumam atbilstošas rotaļu iespējas bērniem vecumā no 7 līdz 12 gadiem.
Lidojošās laivas aptuvenie izmēri: augstums 6 cm, garums 24 cm un platums 13 cm.
Sarlacc bedres aptuvenie izmēri: augstums 10 cm, platums 9 cm un dziļums 9 cm.
Būvēšanas instrukcijas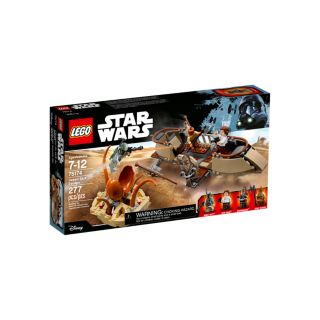 Customer Reviews
Overall Rating
Average rating4.6out of 5 stars
96% would recommend this product.
Rating
Overall Experience
Play Experience
Average rating4.6out of 5 stars
Level of Difficulty
Average rating2.2out of 5 stars
Value for Money
Average rating4.1out of 5 stars
Lūdzu, ņemiet vērā: iesniedzot vērtējumu par atsauksmes noderīgumu, mūsu uzticamais trešās puses pakalpojumu sniedzējs iegūst un saglabā informāciju par jūsu IP adresi; šīs darbības vienīgais mērķis ir nepieļaut vairāku vērtējumu iesniegšanu no vienas un tās pašas IP adreses. Lai uzzinātu, kā kontrolēt savu personas datu lietošanu, lūdzu, skatiet mūsu privātuma politiku.
Reviews