Raktų pakabukas 2x4, raudonas
LEGO®
Raktų pakabukas 2x4, raudonas
Galima įsigyti dabar
Raktų pakabukas 2x4, raudonas

4.1667

5

6

.
Average rating4.2out of 5 stars
Įspėjimas!
Pavojus užspringti.
Smulkios dalys.
Išsami informacija apie produktą
Raudona LEGO® kaladėlė tavo raktams!
Prekė

850154
VIP taškai

45
Amžiaus grupės

6+
Savybės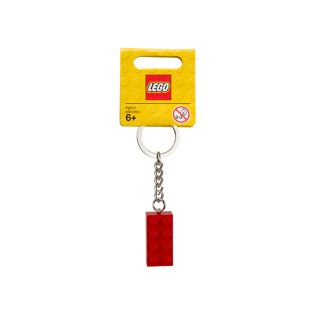 Customer Reviews
Overall Rating
Average rating4.2out of 5 stars
100% would recommend this product.
Rating
Overall Experience
Play Experience
Average rating3out of 5 stars
Level of Difficulty
Average rating1out of 5 stars
Value for Money
Average rating3.8out of 5 stars
Atkreipkite dėmesį, kad kartu su peržiūra pateikus naudingumo įvertinimą, jūsų IP adresas išsaugomas ir laikomas mūsų trečiosios šalies paslaugų tiekėjo. Tai atliekama todėl, kad iš vieno IP adreso nebūtų pateikiama keletas įrašų. Norėdami sužinoti, kaip valdyti savo asmeninius duomenis, žr. mūsų privatumo politiką<./a>.
Reviews