Pabėgimas iš erdvėlaivio dykumoje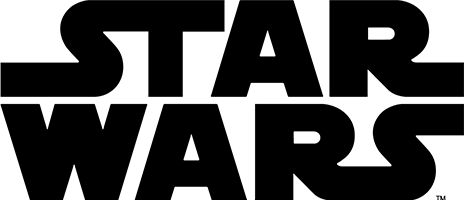 Star Wars™
LEGO®
Pabėgimas iš erdvėlaivio dykumoje
Nebetiekiamas produktas
Pabėgimas iš erdvėlaivio dykumoje

4.5714

5

28

.
Average rating4.6out of 5 stars
RASKITE DAUGIAU PANAŠIŲ PRODUKTŲ
Išsami informacija apie produktą
Venk baisiosios Sarlako duobės!
Prekė

75174
Amžiaus grupės

7-12
Dalys

277
Savybės
Dalyvauk įspūdingose dvikovose virš smėlio kopų su šiuo legendiniu rinkiniu, kuriame yra Jabba the Hutt kybanti valtis su išskleidžiama platforma, saugykla ir judinamais vairais gale. Padėk Hanui Solo apsiginti nuo Boba Feto ir valties sargo prieš jo draugui užlipant ant platformos ir nukrentant į galingojo Sarlako minifigūrėles ryjančią burną.
Rinkinyje yra 4 minifigūrėlės: Hanas Solo, Čiubaka, Boba Fetas ir skifo sargybinis.
Yra skifas ir Sarlako duobė.
Skifas turi ištraukiamą lentą, saugyklą, judančius mechanizmus gale ir peršviečiamas detales, kad atrodytų sklandantis.
Sarlako duobė turi čiuptuvus, dantis ir atsidarančią burną, kurioje telpa minifigūrėlė.
Rinkinyje yra šie ginklai: Hano spindulinis pistoletas, Boba Feto specialusis pistoletas ir krivis.
Taip pat yra antrankiai Čiubakai ir Hanui Solo.
Atkurk legendines scenas iš filmo "Žvaigždžių karai: VI epizodas – džedajų sugrįžimas".
Šis rinkinys skirtas konstruoti ir žaisti vaikams nuo 7 iki 12 metų.
Skifas yra daugiau nei 6 cm (2 col.) aukščio, 24 cm (9 col.) ilgio ir 13 cm (5 col.) pločio.
Sarlako duobė yra daugiau kaip 10 cm (3 col.) aukščio, 9 cm (3 col.) pločio ir 9 cm (3 col.) gylio.
Konstravimo instrukcijos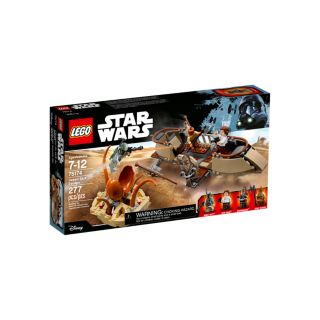 Customer Reviews
Overall Rating
Average rating4.6out of 5 stars
96% would recommend this product.
Rating
Overall Experience
Play Experience
Average rating4.6out of 5 stars
Level of Difficulty
Average rating2.2out of 5 stars
Value for Money
Average rating4.1out of 5 stars
Atkreipkite dėmesį, kad kartu su peržiūra pateikus naudingumo įvertinimą, jūsų IP adresas išsaugomas ir laikomas mūsų trečiosios šalies paslaugų tiekėjo. Tai atliekama todėl, kad iš vieno IP adreso nebūtų pateikiama keletas įrašų. Norėdami sužinoti, kaip valdyti savo asmeninius duomenis, žr. mūsų privatumo politiką<./a>.
Reviews