EV3 įkraunama nuolatinės srovės baterija

MINDSTORMS®
LEGO®
EV3 įkraunama nuolatinės srovės baterija
Galima įsigyti dabar
EV3 įkraunama nuolatinės srovės baterija

4.3333

5

6

.
rating.prefix4.3rating.postfix
Įspėjimas!
Pavojus užspringti.
Smulkios dalys.
RASKITE DAUGIAU PANAŠIŲ PRODUKTŲ
Išsami informacija apie produktą
Prekė

45501
VIP taškai

119
Amžiaus grupės

10-21
Dalys

1
Savybės
The lithium ion EV3 Rechargeable DC Battery is designed for use with the EV3 Intelligent Brick and features a capacity of 2050 mAh. It provides longer run time than AA batteries and can be charged without taking the model apart. The battery is included in the EV3 Education Core Set and has a charge time of around three to four hours. It requires the 45517 DC Charger, which is the same charger as used for the rechargeable NXT DC Battery. These are sold separately.
Konstravimo instrukcijos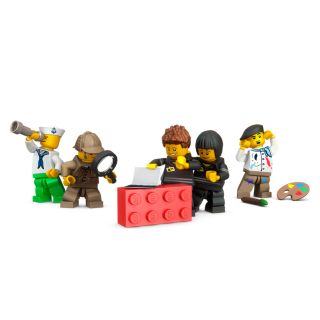 Customer Reviews
Overall Rating
rating.prefix4.3rating.postfix
83% would recommend this product.
Rating
Overall Experience
Play Experience
rating.prefix4rating.postfix
Level of Difficulty
rating.prefix1rating.postfix
Value for Money
rating.prefix3rating.postfix
Atkreipkite dėmesį, kad kartu su peržiūra pateikus naudingumo įvertinimą, jūsų IP adresas išsaugomas ir laikomas mūsų trečiosios šalies paslaugų tiekėjo. Tai atliekama todėl, kad iš vieno IP adreso nebūtų pateikiama keletas įrašų. Norėdami sužinoti, kaip valdyti savo asmeninius duomenis, žr. mūsų privatumo politiką<./a>.
Reviews