LEGO®
Tuled
Praegu saadaval
Tuled

3.3333

5

3

.
Average rating3.3out of 5 stars
Toote üksikasjad
LEGO® Powered Upi süsteemi mudelitega saad kasutada põnevaid valgusefekti loovaid LED-tulesid.
Toode

88005
VIP-punktid

82
Vanused

7+
Osad

1
Funktsioonid
Ühenda komplekti "LEGO® 88005 Powered Up Light" valgustikomponendid Powered Up Hubi süsteemi kasutavate LEGO mudelitega (näiteks komplekti "LEGO City 60197 Passenger Train" reisirongiga), et lisada oma ehitistele töötavad tuled.
Komplektis on kaks LED-tuld, ühendusjuhe ja ühenduspunkt LEGO® toitega komponentide ühendamiseks.
Ehitusjuhised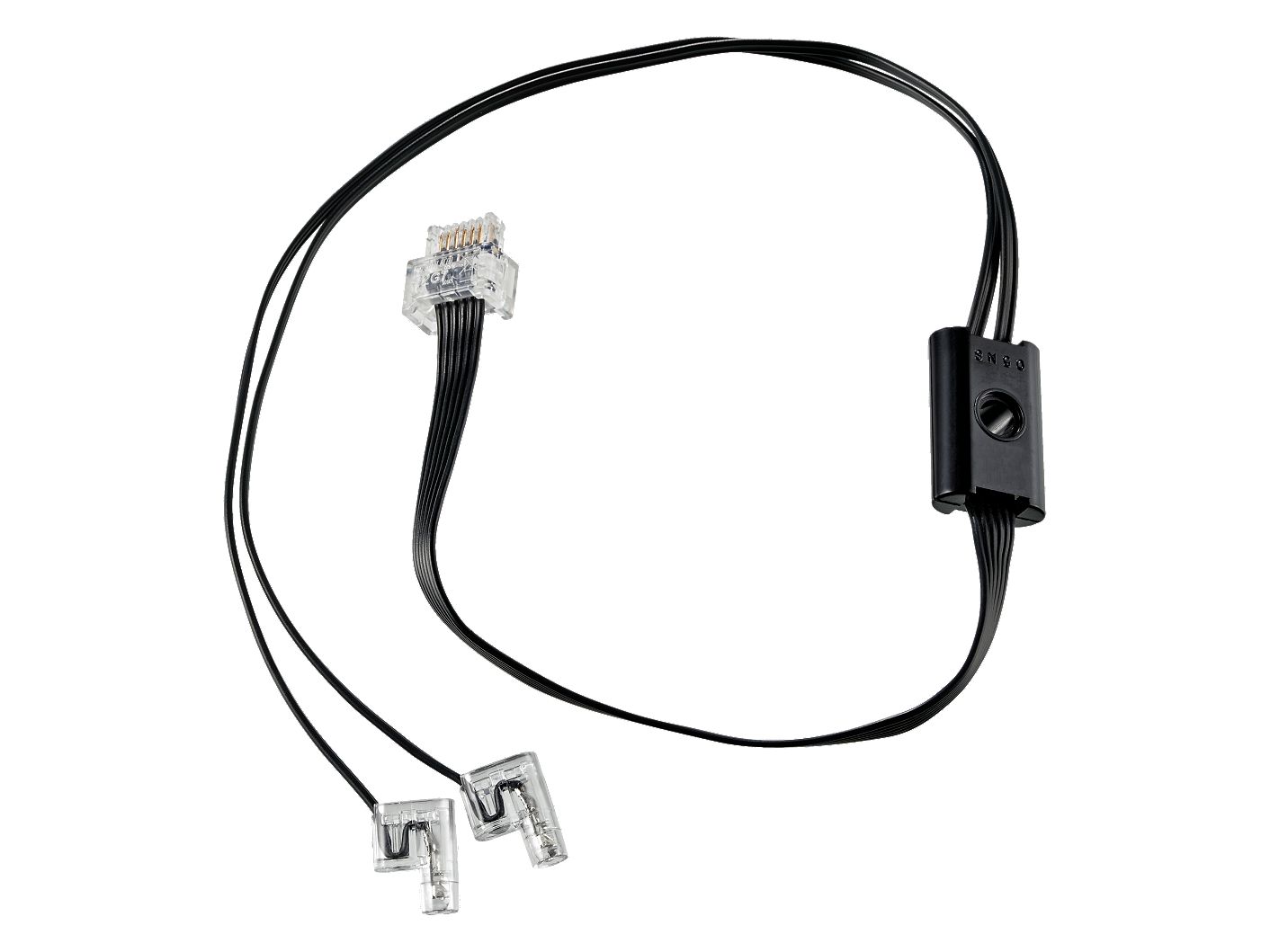 Customer Reviews
Overall Rating
Average rating3.3out of 5 stars
67% would recommend this product.
Rating
Overall Experience
Play Experience
Average rating3out of 5 stars
Level of Difficulty
Average rating2out of 5 stars
Value for Money
Average rating2.7out of 5 stars
Võtke arvesse, et arvustuse kasulikkuse hindamisel kogub ja talletab meie usaldusväärne kolmandast osapoolest teenusepakkuja teie IP-aadressi üksnes selleks, et takistada samalt IP-aadressilt mitme hinde andmist. Selleks et teada saada, kuidas isikuandmeid oma kontrolli all hoida, lugege meie privaatsuspoliitikat.
Reviews
Average rating4out of 5 stars

I would recommend this to a friend!

Very easy to fit works off the B channel of the remote with 10 levels of brightness by using the + - key.

Play Experience

Average rating5out of 5 stars

Level of Difficulty

Average rating2out of 5 stars

Value for Money

Average rating3out of 5 stars

4

5

Average rating2out of 5 stars

Does not work with Cargo Train!

I bought this set to go with the Cargo Train (#60198). The product description clearly states that this light is compatible with that train. There's a significant problem with that though- you can't actually run the wires... When putting the engine of that train together, it became immediately apparent that you can't use these lights with the cargo train. Yes, they will plug in to the battery box and turn on- but there is no way to wire them through the train and have them actually illuminate any of the lights on the train. The front 'lights' on the train engine have several solid lego plates behind them- meaning that you can't run the wires behind the lights to make them illuminate. Same thing with the little 'lights' above the cabins- there isn't a way to run the LED lights in a way that will actually light them up. It seems like Lego made these LED lights fully compatible with the passenger train- #60197- you can easily plug those lights in and they shine through the two little round lights on the front of the train. Unfortunately, there's no easy way to do that with the cargo train. The only way to make these LED lights work on the cargo train is to significantly modify the train engine (which makes it look really foolish). Lego should clearly mention in their product description that these LED lights only work with the passenger train. Worse, these lights are 50% MORE expensive than the old LED lights that essentially perform the same task. I'm a loyal Lego fan and have purchased many trains from them over the years- and this purchase really disappointed me. I wish that Lego would have designed the engine of cargo train in a way to accommodate these lights- or at least made it clear that they aren't a direct fit. So now I'm stuck with a set of lights that I can't use.

Play Experience

Average rating1out of 5 stars

Value for Money

Average rating2out of 5 stars

Building Experience:

Advanced LEGO builder

2

5

Average rating4out of 5 stars

These work and look good in the passenger train

I would recommend this to a friend!

I purchased 3 sets of these from Lego.com to light my passenger train and my emerald night. I have fitted one set to the front of my passenger train 60197 very easily and the brightness is controllable from 0 to 10 using port/channel B. However, I have since disconnected them since I need port B for the colour sensor :-( sad face Andy.

Play Experience

Average rating3out of 5 stars

Value for Money

Average rating3out of 5 stars

Building Experience:

Intermediate LEGO builder

4

5