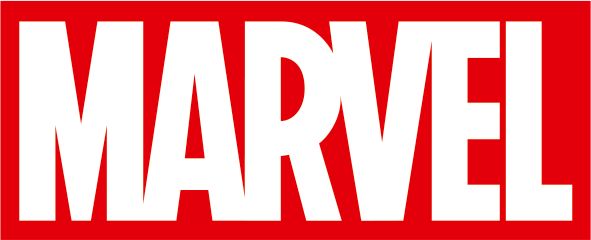 Marvel Super Heroes
LEGO®
Tasujate ülim Quinjet
Praegu saadaval
Tasujate ülim Quinjet

4.2609

5

23

.
Average rating4.3out of 5 stars
Hoiatus!
Lämbumisoht.
Väikesed osad.
OTSI VEEL SARNASEID TOOTEID
Toote üksikasjad
Pane kokku Ultimate Quinjet ja asu lahingusse Tasujate vaenlastega.
Toode

76126
VIP-punktid

675
Vanused

8+
Osad

838
Funktsioonid
Liitu Tasujatega ja lenda võitlema Chitauri vastu, mängides LEGO® Marveli Tasujate sarja komplektiga "76126 Tasujate ülim Quinjet". Sellesse vingesse reaktiivlennukikomplekti kuuluvad minifiguurikokpit, nupsukahurid, reguleeritavad tiivad, pöörlevad rootorid, avatav reisijatesektsioon ja avatav tagasektsioon väljatõmmatava kuuenupsulise kiirkahuri ja nupse tulistava kolmerattalise sõidukiga. Selles populaarses ehituskomplektis on 6 minifiguuri, sealhulgas Must Lesk, Hawkeye, Rocket ja Thor, kellel on uue (2019. aasta märtsist) kujundusega tasujate meeskonna kostüüm, ning lahedad relvad, millega saad läbi mängida põnevaid stseene Marveli tasujate filmidest.
Selle uues superkanglastega mängukomplektis on 6 uut (2019. aasta märtsist) Marveli universumi minifiguuri: Must Lesk, Hawkeye, Rocket, Thor ja kaks Chitauri.
Marveli Ultimate Quinjeti mudelikomplektis on minifiguurikokpit, kaks nupsukahurit, avatav reisijatesektsioon kahe minifiguuriistme ja relvahoidikutega, avatav tagahoiuruum väljatõmmatava kuue nupuspesaga kiirkahuri ja kolmerattalise sõidukiga, reguleeritavad tiivad ja pöörlevad rootorid.
Sõiduki juurde kuulub ka minifiguuriiste ja 2 kaks nupsukahurit.
Relvavalikus on loova mängu toetamiseks kaks Musta Lese energiapulka, Hawkeye vibu ja nool, Rocketi relv ja kaks Chitauri kahurit.
Mustal Lesel, Hawkeyel, Rocketil ja Thori LEGO® minifiguuridel on uus (2019. aasta märtsist) Tasujate meeskonna kostüümikujundus.
Mängi selle superkangelaste mängukomplektiga läbi põnevaid stseene Marveli Tasujate filmidest.
Ultimate Quinjeti mõõdud: kõrgus ca 12 cm (4"), pikkus ca 40 cm (15") ja laius ca 28 cm (11").
Ehitusjuhised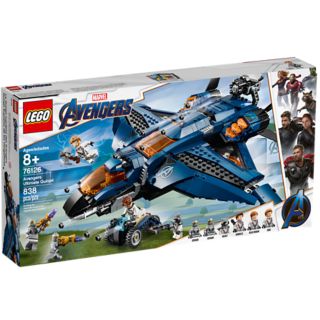 Customer Reviews
Overall Rating
Average rating4.3out of 5 stars
91% would recommend this product.
Rating
Overall Experience
Play Experience
Average rating4.3out of 5 stars
Level of Difficulty
Average rating3.2out of 5 stars
Value for Money
Average rating4out of 5 stars
Võtke arvesse, et arvustuse kasulikkuse hindamisel kogub ja talletab meie usaldusväärne kolmandast osapoolest teenusepakkuja teie IP-aadressi üksnes selleks, et takistada samalt IP-aadressilt mitme hinde andmist. Selleks et teada saada, kuidas isikuandmeid oma kontrolli all hoida, lugege meie privaatsuspoliitikat.
Reviews