Sanctum Sanctorumi lahing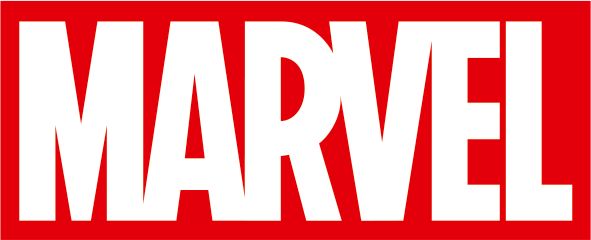 Marvel Super Heroes
LEGO®
Sanctum Sanctorumi lahing
Praegu saadaval
Sanctum Sanctorumi lahing

4.7692

5

39

.
Average rating4.8out of 5 stars
Hoiatus!
Lämbumisoht.
Väikesed osad.
OTSI VEEL SARNASEID TOOTEID
Toote üksikasjad
Takista Cull Obsidiani ja Ebony Maw'd Igavikukivi varastamast!
Toode

76108
VIP-punktid

900
Vanused

8-14
Osad

1004
Funktsioonid
Komplektiga "LEGO® Marvel Super Heroes 76108 Sanctum Sanctorum lahing" saad lavastada võimsa lahingu, milles Iron Spider-Man, Iron Man ja Doctor Strange on vastamisi superkurikaeltega. Selles superkangelaste mängukomplektis on kolmekorruseline New York City ehitis Doktor Strange'i Sanctum Sanctorumiga, lõhkamisfunktsiooniga seinad, peidetud igavikukivielement ning pitsakohvik ja Peter Parkeri korter, millele mõlemal on lõhkamisfunktsiooniga aken. Katusel on minifiguuri lennutamise funktsioon ning seal on veetorn minifiguurivintsiga Iron Spider-Man jaoks. Ehituskomplektis on ka eemaldatav tänavanurgamoodul, neli minifiguuri ja suur figuur koos relvadega ning 20 plahvatuselementi.
Komplektis on 4 minifiguuri: Iron Spider-Man, Iron Man, Doctor Strange ja Ebony Maw, lisaks suur Cull Obsidiani figuur.
Selles komplektis on kolmekorruseline New York City ehitis, mille juurde kuuluvad Sanctum Sanctorum, pitsakohvik, Peter Parkeri korter, kaks tuletõrjeseadet, katuseveetorn ja eemaldatav tänavamoodul.
Voldi ehitisekompleksi meelepäraselt (sisse või väljapoole) ning kasuta tänavanurgamoodulit erinevates kohtades.
Sanctum Sanctorumi juurde kuulub avatava uksega sissepääsuhall, kus on relvarest kirve ja mõõgaga ning tugitool; raamatukogu, kus on lõhkamisfunktsiooniga sein, alusel igavikukivi, raamaturiiulid, avatav pistoda sisaldav kirst ning relvaalus saua ja odaga; Doctor Strange'i ülakorrusekontor, kus on kaunistatud Sanctum Sanctorumi aken (märtsi 2018 uuendus), töölaud, raamaturiiulid ja kokkupandav küünlajalg.
Igavikukivi kättesaamiseks lase müür õhku.
Peter Parkeri korteris on kontor töölaua ja erinevate elementidega – nagu näiteks arvuti, lamp ja karbid – ning magamistuba salaluugifunktsiooni, lõhkamisfunktsiooniga akna, voodi ja pitsaelemendiga.
Majaseinal ämblikuvõrgu nägemiseks lase aken õhku.
Pitsakohvikul on avatavad uksed, lõhkamisfunkstiooniga aken, pistaahi, kokkupandav shawarma-võileib ja muud elemendid nagu näiteks pitsa, pistalõik ja tulekustuti.
Katusel on minifiguuri lennutamise funktsioon ja selle peal vintsifunktsiooniga veetorn, mis võimaldavad Iron Spider-Mani tema võrgul lahingusse saata ja ta naastes vastu võtta.
Tänavanurgas on ajalehetorn ja ajalehed, prügikast ja muud elemendid, nende seas ämblikuvõrk, Iron Spider-Mani nutitelefon ja pitsalõik.
Uuel (seisuga märts 2018) Cull Obsidiani suurel figuuril on kaks kokkupandavat haamrit.
Relvakomplektis on Iron Spider-Mani kahur ja Ebony Maw' kahur.
Iron Spider-Mani komplekti kuulub tagaplaat ja 4 jalaelementi.
Komplektis on ka 10 läbipaistvast sinisest ja 10 läbipaistvast oranžist materjalist kahurielementi, millega saad oma lehitisi ja minifiguure meelepäraselt kohandada.
Iron Man, Iron Spider-Man ja Ebony Maw minifiguurid on uued (seisuga märts 2018).
Mängi läbi põnevaid stseene Marveli superkangelaste filmist "Avengers: Infinity War movie".
Mõõdud: kõrgus ca 30 cm (11"), laius ca 20 cm (7") ja sügavus ca 21 cm (8").
Ehitusjuhised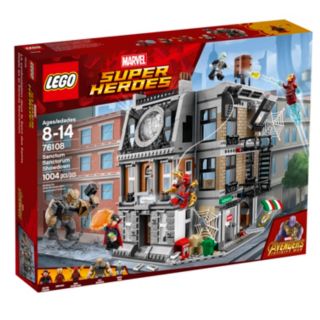 Customer Reviews
Overall Rating
Average rating4.8out of 5 stars
97% would recommend this product.
Rating
Overall Experience
Play Experience
Average rating4.8out of 5 stars
Level of Difficulty
Average rating3out of 5 stars
Value for Money
Average rating4.6out of 5 stars
Võtke arvesse, et arvustuse kasulikkuse hindamisel kogub ja talletab meie usaldusväärne kolmandast osapoolest teenusepakkuja teie IP-aadressi üksnes selleks, et takistada samalt IP-aadressilt mitme hinde andmist. Selleks et teada saada, kuidas isikuandmeid oma kontrolli all hoida, lugege meie privaatsuspoliitikat.
Reviews