LEGO®
Power Functionsi lamp
Praegu saadaval
Power Functionsi lamp

4.6286

5

35

.
rating.prefix4.6rating.postfix
Hoiatus!
Lämbumisoht.
Väikesed osad.
Toote üksikasjad
Light things up with LEGO® Power Functions!
Toode

8870
VIP-punktid

7
Vanused

7+
Osad

1
Funktsioonid
Komplektis on kaks säravvalget LED-tuld
Võimalik kasutada LEGO Power Functionsiga! Kasuta näiteks patareikasti nr 8881/8878 Kasuta kaugjuhtimiseks toodet nr 8884
Ehitusjuhised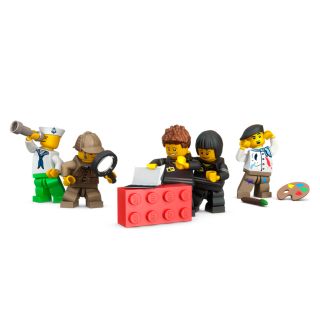 Customer Reviews
Overall Rating
rating.prefix4.6rating.postfix
91% would recommend this product.
Rating
Overall Experience
Play Experience
rating.prefix4.5rating.postfix
Level of Difficulty
rating.prefix1.6rating.postfix
Value for Money
rating.prefix4.2rating.postfix
Võtke arvesse, et arvustuse kasulikkuse hindamisel kogub ja talletab meie usaldusväärne kolmandast osapoolest teenusepakkuja teie IP-aadressi üksnes selleks, et takistada samalt IP-aadressilt mitme hinde andmist. Selleks et teada saada, kuidas isikuandmeid oma kontrolli all hoida, lugege meie privaatsuspoliitikat.
Reviews