Kiire Force Freeze jälitamine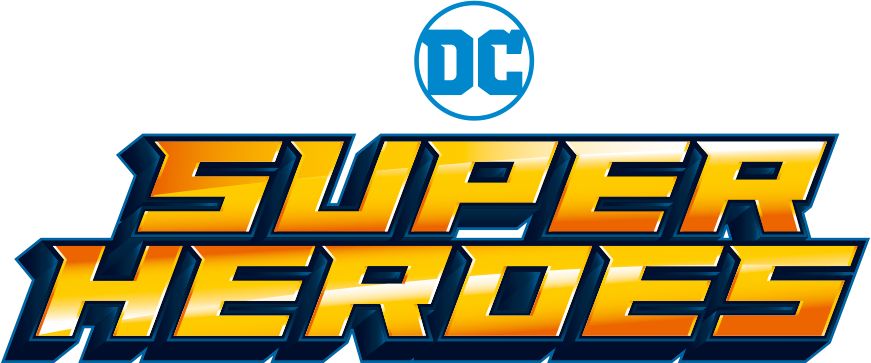 DC Super Heroes
LEGO®
Kiire Force Freeze jälitamine
Vana toode
Kiire Force Freeze jälitamine

4.8889

5

9

.
rating.prefix4.9rating.postfix
Hoiatus!
Lämbumisoht.
Väikesed osad ja pall.
OTSI VEEL SARNASEID TOOTEID
Toote üksikasjad
Jälita Reverse-Flash™-i ja haara energiatõmbur!
Toode

76098
Vanused

6-12
Osad

271
Funktsioonid
Kihuta kompekti "LEGO® DC Super Heroes 76098 Speed Force Freeze Pursuit" Dashiga ja nabi kinni Reverse-Flash™ ning pane CyborgCopter vastamisi Killer Frosti jäätiseautoga. CyborgCopteril on võrguheitja ja eemadlatavad relvad (ühest saab kaks minifiguurirelva) ning jäätiseautol kohandatav buldooseritera ja kaks nupsukahurit. Selles superkangelaste sarja mängukomplektis on kokkupandav sinine energiatõmbur, neli minifiguuri ja läbipaistvad jääsinised kahurielemendid ehitiste ja minifiguuride kohandamiseks.
Komplektis on 4 minifiguuri: The Flash™, Reverse Flash™, Cyborg™ ja Killer Frost™.
CyborgCopteril on avatav minifiguurikokpit, rootoritera, võrguheitja, lahtikäiv kaksik-nupsuheitja ja radar, millest saab kaks minifiguurirelva, ning läbipaistvast punasest materjalist tuleelemendid.
Killer Frosti jäätiseautokomplektis on minifiguuriiste, kohandatav buldooseritera, kaksik-nupsukahurid ja läbipaistvast jääsinisest materjalist elemendid.
Komplektis on ka 10 erinevat läbipaistvast materjalist jääsinist kahurielementi, millega saad oma ehitisi ja minifiguure meelepäraselt kohandada.
Komplektis on ka kokkupandav sinine energiatõmbur.
Relvakomplektis on kaks Flashi kahurit.
Kombineeri komplektidega "76096 Superman™ ja Krypto™ Team-up" ja "76097 Lex Luthor™ Mech Takedown", et Justice League'i seiklused oleksid veelgi põnevamad.
CyborgCopteri mõõdud: kõrgus ca 8 cm (3"), pikkus ca 26 cm (10") ja laius ca 12 cm (4").
Killer Frosti jääauto mõõdud: kõrgus ca 7 cm (2"), pikkus ca 15 cm (5") ja laius ca 5 cm (1").
Ehitusjuhised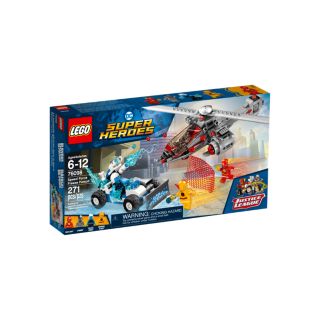 Customer Reviews
Overall Rating
rating.prefix4.9rating.postfix
100% would recommend this product.
Rating
Overall Experience
Play Experience
rating.prefix4.6rating.postfix
Level of Difficulty
rating.prefix2.3rating.postfix
Value for Money
rating.prefix4.7rating.postfix
Võtke arvesse, et arvustuse kasulikkuse hindamisel kogub ja talletab meie usaldusväärne kolmandast osapoolest teenusepakkuja teie IP-aadressi üksnes selleks, et takistada samalt IP-aadressilt mitme hinde andmist. Selleks et teada saada, kuidas isikuandmeid oma kontrolli all hoida, lugege meie privaatsuspoliitikat.
Reviews