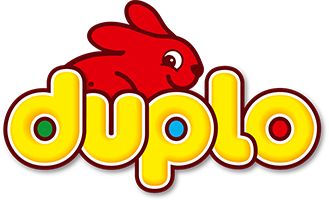 DUPLO®
LEGO®
Jõuluvana talvepuhkus
Praegu saadaval
Jõuluvana talvepuhkus

4.2

5

5

.
Average rating4.2out of 5 stars
OTSI VEEL SARNASEID TOOTEID
Toote üksikasjad
Ehita pühadehooaja stseen jõuluvana ja jõulukelguga!
Toode

10837
VIP-punktid

262
Vanused

2-5
Osad

45
Funktsioonid
Kingi oma väikelapsele jõuludeks LEGO® DUPLO®, et ta saaks jõuluvana kelku lennutada. Jõulukelgu maandamine kahe DUPLO lapsekujukese juurde ja mäel meeleolukalt liugu laskmine pakub väikelastele palju rõõmu. Aita lapsel omandada meisterdamise algoskusi, abistades teda mäe, kuusepuu ja lumememme ehitamisel. Komplektis on kolm DUPLO tegelaskuju ja kaks loomakujukest.
Komplektis on kolm LEGO® DUPLO® tegelaskuju: jõuluvana ja kaks last, samuti kaks loomafiguuri: põhjapõder ja orav.
Komplektis on jõuluvana saan põhjapõdrarakendiga, kelgutamiseks mägi, millel on kinkide peitmiseks avanev luuk, kuusk ja lumememm.
Samuti on komplektis klotsid, mis kujutavad pulgakommi, kingitusi, tähte ja lumememme nägu.
Tarvikud: kelk ja jõuluvana müts.
Tegelaskujude, tarvikute ja mängualgatajatega saab laps elada sisse pühademeeleollu.
Lapsed sõidavad meeleldi jõuluvana saaniga, mida veab põhjapõdrafiguur, ning lükata kelku üha mäest alla.
Ehitatava mäe, lumememme ja kuusega talveolustiku ehitamine arendab varaseid ehitusoskusi.
LEGO® DUPLO® tooted on kujundatud spetsiaalselt nii, et need oleks väikeste käte jaoks ohutud ja mugavad.
Jõuluvana saani mõõtmed koos põhjapõdraga: kõrgus 11 cm (4 tolli), pikkus 23 cm (9 tolli), laius 6 cm (2 tolli).
Mäe mõõtmed: kõrgus 7 cm (2 tolli), laius 19 cm (7 tolli) ja sügavus 9 cm (3 tolli).
Puu mõõtmed: kõrgus 16 cm (6 tolli), laius 13 cm (5 tolli) ja sügavus 9 cm (3 tolli).
Lumememme mõõtmed: kõrgus 9 cm (3 tolli), laius 6 cm (2 tolli) ja sügavus 3 cm (1 toll).
Sarja Minu linn tooteid on võimalik koguda ja nende abil LEGO® DUPLO® äratuntavas maailmas lõbusasti kodu mängida.
Ehitusjuhised
Customer Reviews
Overall Rating
Average rating4.2out of 5 stars
100% would recommend this product.
Rating
Overall Experience
Play Experience
Average rating4.5out of 5 stars
Level of Difficulty
Average rating2out of 5 stars
Value for Money
Average rating3.8out of 5 stars
Võtke arvesse, et arvustuse kasulikkuse hindamisel kogub ja talletab meie usaldusväärne kolmandast osapoolest teenusepakkuja teie IP-aadressi üksnes selleks, et takistada samalt IP-aadressilt mitme hinde andmist. Selleks et teada saada, kuidas isikuandmeid oma kontrolli all hoida, lugege meie privaatsuspoliitikat.
Reviews