Hulkbuster: Ultroni väljaanne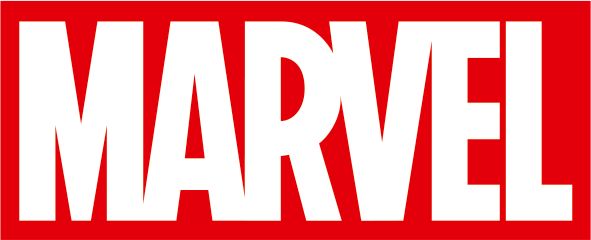 Marvel Super Heroes
LEGO®
Hulkbuster: Ultroni väljaanne
Praegu saadaval
Hulkbuster: Ultroni väljaanne

4.0114

5

88

.
Average rating4out of 5 stars
Hoiatus!
Lämbumisoht.
Väikesed osad.
OTSI VEEL SARNASEID TOOTEID
Toote üksikasjad
Loo võimas Hulkbuster ja demonstreeri seda!
Toode

76105
VIP-punktid

1200
Vanused

14+
Osad

1363
Funktsioonid
Pane kokku ja esitle! LEGO® Marveli superkangelaste sarja komplektis "Super Heroes 76105 The Hulkbuster: Ultron Edition" on väga paljudest detailidest koosnev LEGO® klotsidest versioon Hulkbusteri robotist. Sellel mängutegelasel on pööratav torso, muudetava asendiga sõrmed, käed, jalad ja jalalabad ning pimedas helendavad elemendid. Valikus on kaks vahetatavat vasakut kätt, nende seas löömisfunktsiooniga puuvasarakäsi. Rinnaosast saab sisse lülitada LEGO valgusklotsi. Selles superkangelaste sarja komplektis on erinevate kinnituspunktidega väljapanekualus liikuvate jäsemetaga robotikonstruktsiooni esitlemiseks ning uus (seisuga märts 2018) Iron Man Mark 43 minifiguur.
Komplektis uus (seisuga märts 2018) Iron Man Mark 43 minifiguur.
Hulkbusteril on tõstetav pea, pöörlev torso, muudetava asendiga sõrmed, käed, jalad ja jalalaba, LEGO® valgusklots (rinnakuosas) ja kaks vahetatavat vasakut kätt – harilik käsi ja löögifunktsiooniga puurvasaraga käsi – ning 12 pimedas helendavat elementi.
Rinnatule sisselülitamiseks vajutage Hulkbusteri seljal olevat nuppu.
Platvormil on ülestõstetav Hulkbusteri teabeplaat, 8 kinnituspunkti liikuvate jäsemetaga robotikonstruktsiooni jaoks; töölaud, kuhu on kinnitatud arvutiekraanielemendid, ruum kokkupandava maasturi jaoks ja kokkupandav Veronica satelliit.
Ühenda kena väljapaneku jaoks Hulkbusteri käsi robotikonstruktsiooni haara külge.
Komplektis on ka tulekustuti.
See mängusuperkangelane sobib lastele alates 14. eluaastast.
Hulkbusteri mõõdud: kõrgus ca 25 cm (9"), pikkus ca 10 cm (3") ja laius ca 22 cm (8").
Platvormi mõõdud (ilma lisahaarade/-plaadita): laius ca 19 cm (7"), sügavus ca 21 cm (8") ja kõrgus ca 2 cm (1").
Sisaldab LEGO® valgusklotsi.
Ehitusjuhised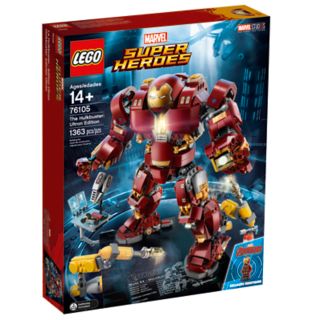 Customer Reviews
Overall Rating
Average rating4out of 5 stars
81% would recommend this product.
Rating
Overall Experience
Play Experience
Average rating3.4out of 5 stars
Level of Difficulty
Average rating3out of 5 stars
Value for Money
Average rating4.1out of 5 stars
Võtke arvesse, et arvustuse kasulikkuse hindamisel kogub ja talletab meie usaldusväärne kolmandast osapoolest teenusepakkuja teie IP-aadressi üksnes selleks, et takistada samalt IP-aadressilt mitme hinde andmist. Selleks et teada saada, kuidas isikuandmeid oma kontrolli all hoida, lugege meie privaatsuspoliitikat.
Reviews