Darth Vader™ transformatsioon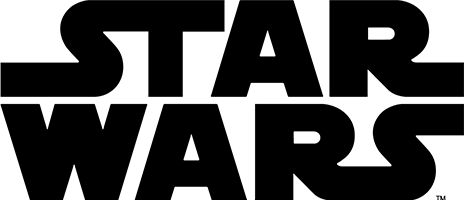 Star Wars™
LEGO®
Darth Vader™ transformatsioon
Price
34,99 €
24,49 €

Sale price
Praegu saadaval
Darth Vader™ transformatsioon

4.6481

5

54

.
rating.prefix4.6rating.postfix
Hoiatus!
Lämbumisoht.
Väikesed osad.
OTSI VEEL SARNASEID TOOTEID
Toote üksikasjad
Ärata Darth Vader meditsiiniosakonnas ellu!
Toode

75183
VIP-punktid

24
Vanused

7-12
Osad

282
Funktsioonid
Muunda Anakin kurjaks Darth Vaderiks, taaselustades LEGO® klotside abil meditsiinikeskuse ümbersünnistseeni filmist "Star Wars: Revenge of the Sith". Selles detailitäpses komplektis on Ankini ruumiga langev ja pöörlev laud, millele ilmub Vader – Emperor Palpatine'i tähtsaim looming. Saad libistada paika tema ikoonilise kiivri – nii nagu filmis –, ja kasutada Force'i jõudu kokkupandava droidi ja valgusmõõga lennutamiseks! Selles multifunktsionaalses komplektis on kolm minifiguuri ja kaks kokkupandavat meditsiinidroidi figuuri.
Komplektis on 3 minifiguuri: Emperor Palpatine, Anakin Skywalker ja Darth Vader, lisaks kaks kokkupandavat meditsiinidroidifiguuri.
Komplektis on kahe küljega tõstetav laud, kuhu saab kinnitada Anakini; Vader, kiivriaplikaator, valgusmõõgaalus ja Force'i lõhkamismehhanism.
Komplektis on ka kaks kaks valgusmõõka ja meditsiinitööriistad.
Lase Anakini laud alla, pööra käepidet ja anna teed kurjale Lord Vaderile!
Vaderi ikoonilise kiivri paigaldamiseks lükka aplikaatorit.
Asjade lennutamiseks kasuta Vaderi Force'i jõudusid.
Mõõdud: kõrgus ca 10 cm (3"), laius ca 17 cm (6") ja sügavus ca 22 cm (8").
Ehitusjuhised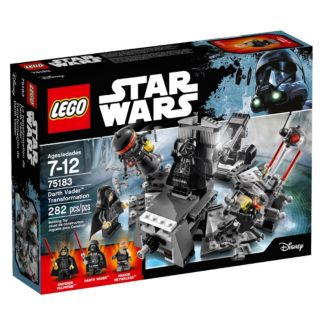 Customer Reviews
Overall Rating
rating.prefix4.6rating.postfix
94% would recommend this product.
Rating
Overall Experience
Play Experience
rating.prefix4.5rating.postfix
Level of Difficulty
rating.prefix2.2rating.postfix
Value for Money
rating.prefix4.6rating.postfix
Võtke arvesse, et arvustuse kasulikkuse hindamisel kogub ja talletab meie usaldusväärne kolmandast osapoolest teenusepakkuja teie IP-aadressi üksnes selleks, et takistada samalt IP-aadressilt mitme hinde andmist. Selleks et teada saada, kuidas isikuandmeid oma kontrolli all hoida, lugege meie privaatsuspoliitikat.
Reviews