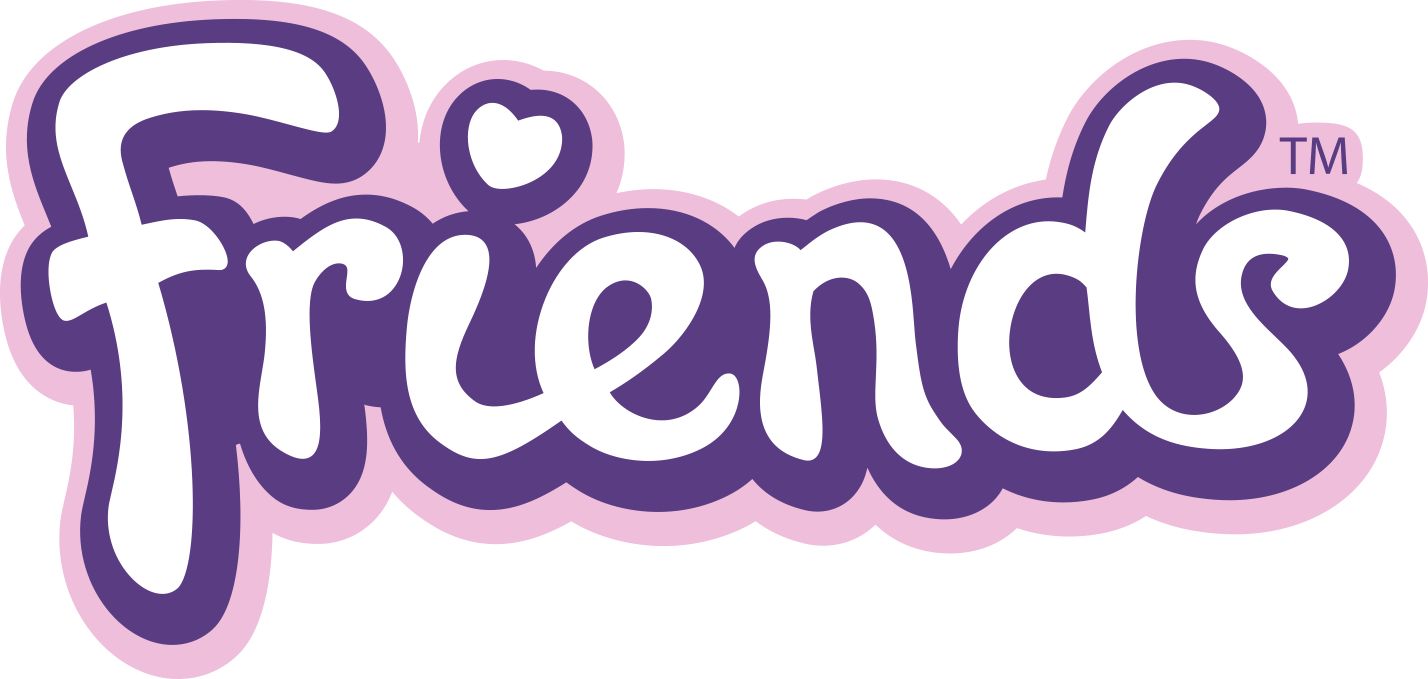 Friends
LEGO®
Snow Resort Ice Rink
Retired Product
Snow Resort Ice Rink

4.6667

5

3

.
Average rating4.7out of 5 stars
FIND MORE PRODUCTS LIKE THIS
Product Details
Glide across the ice and show off your skills!
Item

41322
Ages

6-12
Pieces

307
Features
Take to the ice with the LEGO® Friends Snow Resort Ice Rink, featuring an outdoor rink with opening doors, hockey goals and a seating area. Give a performance on the revolving stage at the skating lodge, hire hockey and skating equipment and buy yourself a treat at the pretzel shop. There's even a tree where a friendly bunny lives. Includes 2 mini-doll figures.
Build your own Snow Resort Ice Rink, complete with opening doors and removable hockey goals, skating lodge with revolving stage area, pretzel shop and equipment rental area!
Includes Stephanie and Nate mini-dolls in ice skating outfits, plus a Moka the bunny figure
LEGO Friends brick building toys are compatible with all other LEGO construction sets for creative building
Ice rink measures over 1" high, 4" wide and 3" deep. Skating lodge measures over 4" high, 7" wide and 1" deep
307 pieces – For girls and boys between the ages of 6 and 12 years old
Building Instructions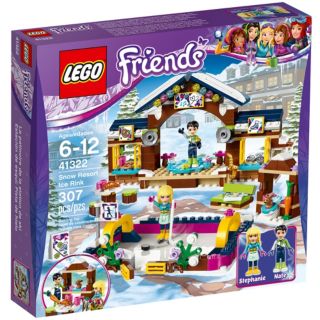 Customer Reviews
Overall Rating
Average rating4.7out of 5 stars
100% would recommend this product.
Rating
Overall Experience
Play Experience
Average rating5out of 5 stars
Level of Difficulty
Average rating3out of 5 stars
Value for Money
Average rating4.3out of 5 stars
Please note that by submitting a helpfulness vote on a review your IP address is collected and stored by our trusted third party service provider for the sole purpose of preventing multiple entries from the same IP address. To see how to control your personal data, please see our Privacy policy.
Reviews
Average rating4out of 5 stars

I would recommend this to a friend!

This is a lovely addition to the other snow themed sets but as a stand alone maybe has a little less play-ability. It feels a little smaller than other sets of the same price, but I would say is still good value for money. I personally really like using the ice rink to make my Lego ladies (as I call them!) figure skate. I would definitely say if you have the other sets go for this one. the little stage really makes this set - I like to have a band playing while my Lego friends are competing to be the best figure skater!

Play Experience

Average rating5out of 5 stars

Level of Difficulty

Average rating3out of 5 stars

Value for Money

Average rating5out of 5 stars

Building Experience:

Intermediate LEGO builder

4

5

Average rating5out of 5 stars

I would recommend this to a friend!

Purchased for:

Granddaughter

The grand kids love your kits, enough to keep requesting them. They are great.

Play Experience

Average rating5out of 5 stars

Value for Money

Average rating4out of 5 stars

Building Experience:

Novice LEGO builder

5

5

Average rating5out of 5 stars

Excellent Play Value; Fun Design + Pieces

I would recommend this to a friend!

Both my daughter and I love this set. It has so much play value and lots of new pieces! Let's start off with play value. This would make a great gift for an ice skater, because you can pretend your minidolls are doing spins and jumps. Lego has created small "ice skates" which can attach to a minidoll's feet, which my daughter thinks is cool. The minidolls come in winter apparel. After skating, you can pretend to play hockey, or grab a cup of coco while listening to music. My daughter and her friend had tons of fun making their minidolls skate! I like the design as well. It's not that challenging of a build, but the design of the stage and nearby kiosks look great! They are made of brown bricks, which gives them a "lodge"look. So not only does this ice rink have lots of play value, but it looks great too! Overall, I really recommend this set since it proves to have a lot of play value.

Play Experience

Average rating5out of 5 stars

Level of Difficulty

Average rating3out of 5 stars

Value for Money

Average rating4out of 5 stars

Building Experience:

Intermediate LEGO builder

5

5