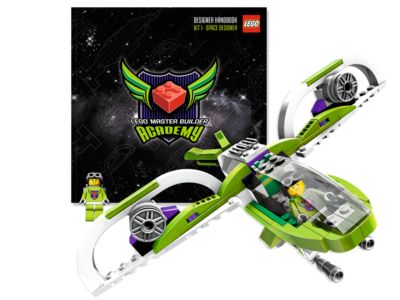 FIND MORE PRODUCTS LIKE THIS
Product Details
Master the Art of Creating your own Spaceships!
Item

20200
Ages

8-12
Pieces

178
Features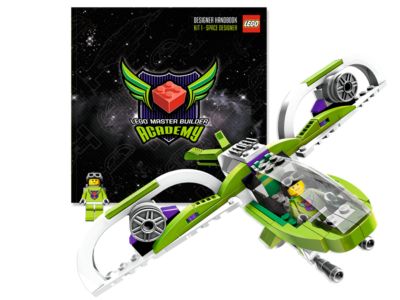 See More Features
The first LEGO® Master Builder Academy kit will boost your galactic building skills! Learn the secrets of sideways building and locking from the real LEGO Master Builders as you create 3 Space Designer models. Use your new skills to make all your models super stable and cool! Take the Space Design Challenge and create your own interstellar vehicles, then share them with other LEGO MBA members in the Space Designer gallery on LEGOmba.com.

Includes 84-page Designer Handbook that teaches 2 Master Builder techniques and instructions to create 3 models, one at time
1 exclusive LEGO® MBA minifigure, a brick separator, and a brick storage box with sorting tray
Minifigure accessories include a helmet with goggles, and a buildable jetpack
Each book has a password to use on LEGOmba.com with access to the full Kit 1 experience including exclusive Master Builder videos, more building tips, the Space Designer gallery, and the first LEGO MBA skill test!
Shipping and Handling rates apply
Learn more about about Robot & Micro Designer, Action Designer, Adventure Designer, and Invention Designer!
For more information on LEGO Master Builder Academy, please visit LEGOmba.com.