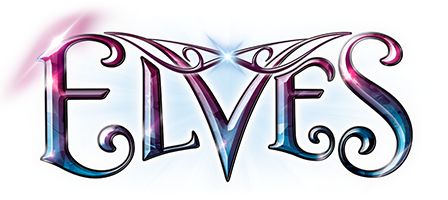 Elves
LEGO®
Rosalyn's Healing Hideout
Available now
Rosalyn's Healing Hideout

4.3333

5

6

.
rating.prefix4.3rating.postfix
Limiet 20
Limiet
We hebben een limiet ingesteld voor hoeveel een huishouden kan kopen om recht te doen aan al onze fans. Als u deze limiet al hebt bereikt door eerdere bestellingen, wordt uw bestelling wellicht geannuleerd.
SOORTGELIJKE PRODUCTEN ZOEKEN
Productgegevens
Heal the baby dragon and transform a goblin from bad to good!
Item

41187
VIP-punten

46

VIP-punten

De waarde van de VIP-punten wordt bij benadering weergegeven. Het daadwerkelijke aantal punten worden berekend bij het afrekenen.
Leeftijden

8-12
Stenen

460
Kenmerken
Join exciting adventures in Elvendale as Rosalyn Nightshade the healer elf aids the elves in their quest and guards the forest with Sapphire the dragon, featuring translucent wings, space for 2 mini-doll figures and the baby dragon on her back, plus an unfolding tree that reveals a hidden 2-level treehouse with an alchemy room and medical workstation. Includes 2 mini-doll figures, plus a goblin and 3 animal figures.
Includes 2 mini-doll figures: Rosalyn Nightshade and Naida Riverheart, plus Rimlin the Goblin, Sapphire the dragon, Lula the baby dragon and Lil' Blu the baby bear figures.
Features a tree with unfolding branches that reveal a 2-level treehouse with an alchemy room, fireplace, moving leaves, kitchen, bedroom and a medical workstation, plus a big cart.
Also includes a posable adult dragon with translucent wings and room for 2 mini-doll figures and the baby dragon figure on her back, plus a small carnivorous plant area with closing plant trap.
Open the outer branches of the tree and reveal the Healing Hideout's second level.
Load the cart and carry potion ingredients and bottles to the cauldron outside.
Push the lever on the carnivorous plant to try and trap the baby dragon.
Accessory elements include a potion bottle, cauldron, torch, bow and arrow, wheelbarrow, 2 cookies and a golden crown.
Other mischievous goblin figures can be collected in selected LEGO® Elves sets.
Dragon with wings extended measures over 1" (5cm) high, 7" (20cm) long and 9" (23cm) wide.
Healing hideout measures over 6" (16cm) high, 3" (9cm) wide and 6" (16cm) deep.
Bouwinstructies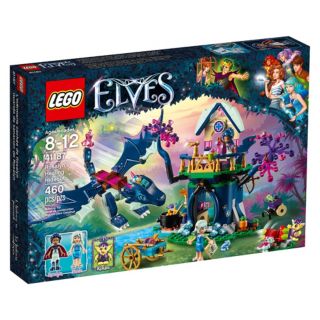 Productbeoordelingen Recensies
Algemene beoordeling
rating.prefix4.3rating.postfix
83% van de recensenten zou dit product aanbevelen.
Beoordeling
Algemenevaring
Speelervaring
rating.prefix4.5rating.postfix
Moeilijkheidsgraad
rating.prefix2.7rating.postfix
Waar voor je geld
rating.prefix4.2rating.postfix
Please note that by submitting a helpfulness vote on a review your IP address is collected and stored by our trusted third party service provider for the sole purpose of preventing multiple entries from the same IP address. To see how to control your personal data, please see our Privacy policy.
Recensies