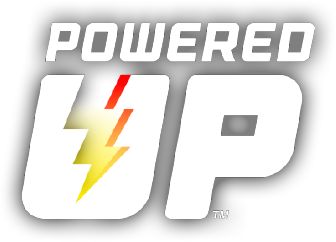 Powered UP
LEGO®
Train Motor
Available now
Train Motor

2.5

5

2

.
rating.prefix2.5rating.postfix
FIND MORE PRODUCTS LIKE THIS
Product Details
Make your LEGO® train toys move!
Item

88011
VIP Points

14
Ages

7+
Pieces

7
Features
Enhance your LEGO® building sets with the LEGO Powered Up 88011 Train Motor. Build this motor into LEGO train construction toys to make them move. Remember to power the motor with the 88006 Move Hub or 88009 Hub.
Features a train motor, connecting wire and a connection point for LEGO® Powered Up components.
Use to motorize LEGO® trains and bring models to life.
Building Instructions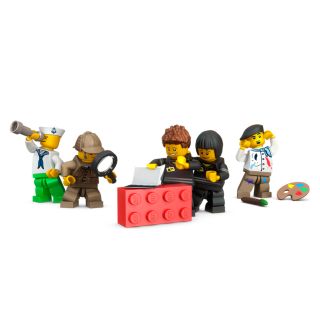 Customer Reviews
Overall Rating
rating.prefix2.5rating.postfix
50% would recommend this product.
Rating
Overall Experience
Play Experience
rating.prefix4rating.postfix
Value for Money
rating.prefix2.5rating.postfix
Please note that by submitting a helpfulness vote on a review your IP address is collected and stored by our trusted third party service provider for the sole purpose of preventing multiple entries from the same IP address. To see how to control your personal data, please see our Privacy policy.
Reviews
rating.prefix4rating.postfix

Works the same as its Power Function predecessor

I would recommend this to a friend!

For the train motor component alone, this performs similarly as the old Power Function (PF) train motor (88002). However, take note that this is NOT compatible with the power function battery box -- you will need to purchase the new more expensive Powered Up (PU) battery box (88009) or hub (88006) and get the appropriate bluetooth remote control or download the phone/tablet app. This will work with the recent City train sets (holiday, Maersk, passenger, cargo, emerald night, etc.) and tracks, but not the older 9-volt systems. Also, this does not come with the axles and train wheels, so you might have to source them from your existing sets or extra parts. The wheels suffer from track slippage so if your engine is not heavy enough, you will get that annoying slippage and friction sound. An option is to mount the battery hub on top of this motor, which will challenge your creativity. Fortunately, you won't need the IR receiver since it is already built in to the hub that this motor connects to, so no need to worry much with the wires. I also noticed that this motor is slightly slower than the old PF motor, but not too much, which is fine because going at full speed on curves will make the train fly and derail off the tracks. The port plugs don't have clips, so they slip out of the hub if they are not secured. I will not go through the debate of Power Function vs. Powered Up on this review, but if you decide to go with the latter route, this is a direct and exact size/shape replacement for the old motor.

Play Experience

rating.prefix4rating.postfix

Value for Money

rating.prefix3rating.postfix

Building Experience:

Expert LEGO builder

4

5

rating.prefix1rating.postfix

While the bluetooth works better than the older IR stuff, I must say I'm disappointed. This motor costs £1 more than the old motor and does not come with axles or wheels. And as far as I can see the only option on the LEGO site to get the wheels and axles is to buy the old motor! Very poor decision LEGO.

Value for Money

rating.prefix2rating.postfix

Building Experience:

Expert LEGO builder

1

5