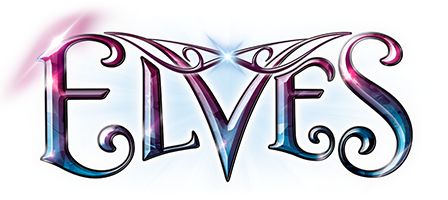 Elves
LEGO®
Noctura's Tower & the Earth Fox Rescue
Available now
Noctura's Tower & the Earth Fox Rescue

4.5

5

2

.
rating.prefix4.5rating.postfix
Limit 5
Limit
We restrict the purchase limit available to a single household to ensure fairness for all of our fans. If you've already reached this limit through previous orders, your order may be cancelled.
FIND MORE PRODUCTS LIKE THIS
Product Details
Rescue the captured Guardian Earth Fox from Noctura's tower!
Item

41194
VIP Points

64

VIP Points

The VIP Points value shown is an estimate and actual points will be calculated when you check out.
Ages

9-12
Pieces

646
Features
Seek the magic within to help Farran free the Guardian Earth Fox and then together face Noctura and her evil shadow bats! This fantastic LEGO® Elves 41194 Noctura's Tower & the Earth Fox Rescue fantasy toy playset features a fully posable and buildable earth fox with opening jaw and movable legs, head and translucent tail, plus a 2-level tower with opening translucent bat wings, moving head, spiderweb trap/door, disc shooter, space for the 4 Elemental 'diamonds' and additional accessories. Includes 2 mini-doll figures plus spider and 2 bat figures.
Includes Farran and Noctura mini-doll figures, plus Molo and Hippo shadow bat figures and a spider figure.
Features a fully posable and buildable Liska the Guardian Earth Fox figure with movable translucent tail, legs and head, opening jaw, and space on the head for a magic Earth 'diamond.
Also includes a 2-level Tower of Shadows with large bat wings and head that lift up to reveal the upper floor, tipping potion bottles and cauldron, opening spiderweb trap/door, shooter, chain release function, space on the front of the tower for the 4 Elemental 'diamonds' and a hanging nook for the bats.
Turn the knob on the back of the tower to lift up the translucent bat wings and head to reveal the stolen Elemental 'diamonds'.
Turn the gear in the potion room to 'mix' the potion bottles.
Raise the spiderweb trap to capture Farran in the tower's lower level.
Tip the mushroom down to free the chain attached to the tower.
Accessory elements include Farran's magical earth shield, 2 shooting web discs, Noctura's shadow staff, map, lock, chain, 3 potion bottles, skull in a jar, chicken leg, 2 'golden' keys, lettuce and 4 Elemental magic 'diamonds'.
Other mischievous little bats can be collected in selected LEGO® Elves sets.
Guardian Earth Fox measures over 3" (9cm) high, 8" (21cm) long and 3" (9cm) wide.
Noctura's tower measures over 11" (28cm) high, 7" (20cm) wide and 3" (8cm) deep.
Building Instructions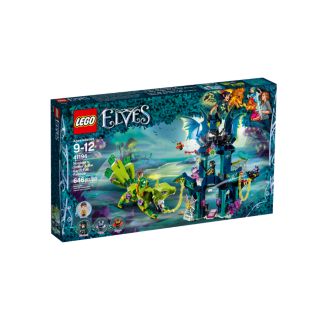 Customer Reviews
Overall Rating
rating.prefix4.5rating.postfix
100% would recommend this product.
Rating
Overall Experience
Play Experience
rating.prefix5rating.postfix
Value for Money
rating.prefix3rating.postfix
Please note that by submitting a helpfulness vote on a review your IP address is collected and stored by our trusted third party service provider for the sole purpose of preventing multiple entries from the same IP address. To see how to control your personal data, please see our Privacy policy.
Reviews
rating.prefix5rating.postfix

Small, but still spooky-cool

I would recommend this to a friend!

I was lucky enough to find this set around Christmas last year, but I wanted to wait until new webisodes were released before actually building it. Now after waiting months, that time has finally arrived! I'll start with Liska the earth fox. What I like most about her is how articulated she is....

Building Experience:

Advanced LEGO builder

5

5

rating.prefix4rating.postfix

I would recommend this to a friend!

Its full of design, color, and perfectionness! ONE TINY THING...ALL of these lego sets are expensive, people arent made of money you know? Probally lower down the prices and i would buy every single set! (MIGHT BE STARTING LEGO SHOW OF MY OWN! ;))

Play Experience

rating.prefix5rating.postfix

Value for Money

rating.prefix3rating.postfix

Build Time:

3 hrs 10 mins

Building Experience:

Expert LEGO builder

4

5