Slide 1

(Current slide)

Slide 2

Slide 3
Item 1 of 3
Slide 1

(Current slide)

Slide 2

Slide 3
Item 1 of 3
Slide 1

(Current slide)

Slide 2

Slide 3
Item 1 of 3
Slide 1

(Current slide)

Slide 2

Slide 3
Item 1 of 3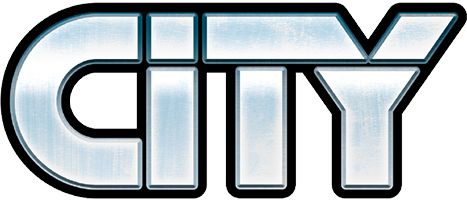 Bicycles
rating.prefix80rating.postfix
68 Reviews*
Limit 5*
Limit
We restrict the purchase limit available to a single household to ensure fairness for all of our fans. If you've already reached this limit through previous orders, your order may be cancelled.
FIND MORE PRODUCTS LIKE THIS
Product Details
Pedal around town and see the sights!
Item

40313
VIP Points

9

VIP Points

The VIP Points value shown is an estimate and actual points will be calculated when you check out.
Ages

6+
Pieces

21
Features
Strap on your bike helmet and hit the road with the speedy LEGO® xtra 40313 Bicycles pack! This set of items features 2 different bicycles with lights and kickstands and a skateboard, plus 2 bike helmets, a ball cap, letter, pizza box, umbrella, a backpack and 2 bike racks. Combine and use the LEGO xtra accessories with any LEGO sets, to enhance children's play in any way they can imagine.
This fun pack features 2 bicycles with lights and kickstands, 2 bike helmets, 2 bike racks, a skateboard, letter, pizza box, umbrella, ball cap and a backpack.
LEGO® xtra packs are compatible with all LEGO sets.
Building Instructions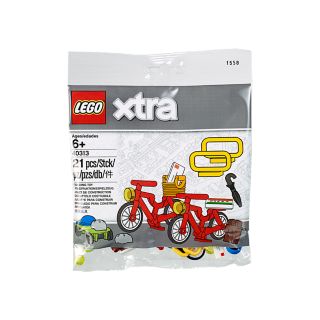 Customer Reviews
Overall Rating
rating.prefix5rating.postfix
100% would recommend this product.
Rating
Overall Experience
Play Experience
rating.prefix4.5rating.postfix
Value for Money
rating.prefix5rating.postfix
Reviews
rating.prefix5rating.postfix

I would recommend this to a friend!

Another good accessory set. Good value, once again, with quite a few useful and rare pieces. I am particularly fond of the umbrella piece, which until now was exclusive to a promotional "Lester" polybag. The red bikes are pretty standard fare, would have liked to see one of the two in light blue, which is the other common bike color nowadays. However these accessories are great, a must for any city/town scene. The skateboard is a nice throw in as well. I cannot be too picky because this is such an inexpensive set, so I think it is a very good value.

Play Experience

rating.prefix4rating.postfix

Value for Money

rating.prefix5rating.postfix

Building Experience:

Advanced LEGO builder

rating.prefix5rating.postfix

I would recommend this to a friend!

Exactly what was needed. A small bag of great accessories. Great addition for any city or town!

Play Experience

rating.prefix5rating.postfix

Value for Money

rating.prefix5rating.postfix

Building Experience:

Advanced LEGO builder