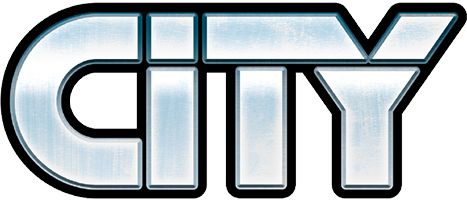 City
LEGO®
People Pack - Outdoor Adventures
Available now
People Pack - Outdoor Adventures

5

5

3

.
rating.prefix5rating.postfix
Límite 5
Límite
Restringimos el límite que una unidad familiar puede comprar para ser justos con todos nuestros fans. Si ya ha alcanzado este límite en pedidos anteriores, puede que se cancele su pedido.
BUSCAR MÁS PRODUCTOS COMO ESTE
Detalles del producto
Fill up your city's outdoor spots with a bunch of new people!
Artículo

60202
Puntos VIP

44

Puntos VIP

El valor de los puntos VIP mostrado es una estimación; los puntos reales se calcularán en el momento del pago.
Edades

5-12
Piezas

164
Características
Grow your LEGO® City population with this fun 60202 People Pack – Outdoor Adventures set, featuring a wide range of minifigures and endless possibilities for activities, including a dinghy, tent, mountain wall and a log pile with ramp. This LEGO City set includes 14 minifigures, plus baby and eagle figures.
Includes 14 adult and child LEGO® minifigures, plus baby and eagle figures.
Features a mountain bike, dinghy, tent with opening flap, mountain wall, log pile and a signpost.
Accessory elements include 2 paddles, camera, lantern, backpack, 3 helmets, 2 life jackets and a fish.
Set up your tent before heading out for a hike.
Climb the mountain wall and check out the view from the top.
Paddle out for an exciting whitewater dinghy ride!
Hop on the mountain bike and do some jumps off the log ramp.
Tent measures over 1" (5cm) high, 2" (6cm) wide and 2" (6cm) deep.
Mountain wall measures over 2" (7cm) high, 1" (3cm) wide and 1" (3cm) deep.
Dinghy measures over 3" (9cm) long and 1" (5cm) wide.
Instrucciones de construcción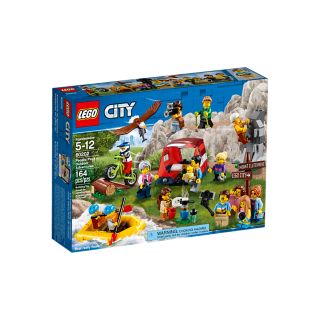 Reseñas del producto
Valoración general
rating.prefix5rating.postfix
100% de autores de reseñas recomendarían este producto.
Valoración
Experiencia general
Experiencia de juego
rating.prefix5rating.postfix
Relación calidad/precio
rating.prefix5rating.postfix
Please note that by submitting a helpfulness vote on a review your IP address is collected and stored by our trusted third party service provider for the sole purpose of preventing multiple entries from the same IP address. To see how to control your personal data, please see our Privacy policy.
Reseña
rating.prefix5rating.postfix

Sí, recomiendo este producto.

I've never purchased a people pack before since the beach and city park aren't my family's scene. Now an outdoor adventures theme...I'm sold. The highlights of this set are the tent, trail bike, and of course the bald eagle. The tent can hold two minifigures and a few accessories between...

Experiencia de juego

rating.prefix5rating.postfix

Relación calidad/precio

rating.prefix5rating.postfix

Experiencia En Construcción:

Intermediate LEGO builder

5

5

rating.prefix5rating.postfix

Sí, recomiendo este producto.

Grandkids had a lot of fun building this set. It comes in two bags so it was easy to share. They had fun going back and forth and describing what they were working on as it is all in the same theme.

Experiencia de juego

rating.prefix5rating.postfix

Relación calidad/precio

rating.prefix5rating.postfix

Experiencia En Construcción:

Intermediate LEGO builder

5

5

rating.prefix5rating.postfix

Sí, recomiendo este producto.

My grandson is 5 and put this together himself with no help from me. That's why I put that amount of build time. He and his 3 year old brother love this pack. The eagle is awesome and that it is able to carry the fish is so neat. The tent is great and the dirt bike and ramp is well loved too! They've played for hours with this set alone and even fought over it (imagine that!). Well worth the money I spent on it!

Experiencia de juego

rating.prefix5rating.postfix

Relación calidad/precio

rating.prefix5rating.postfix

Tiempo de construcción:

2 Horas 30 Minutos

Experiencia En Construcción:

Intermediate LEGO builder

5

5