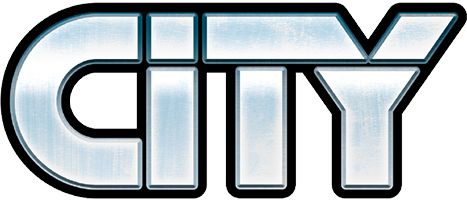 City
LEGO®
Speed Record Car
Available now
Speed Record Car

4.3333

5

3

.
Average rating4.3out of 5 stars
Warning!
Choking Hazard.
Small parts.
FIND MORE PRODUCTS LIKE THIS
Product Details
Climb in the cockpit and set a new speed record!
Item

60178
VIP Points

72
Ages

5-12
Pieces

78
Features
Take the wheel and wait for the green light with the powerful LEGO® City 60178 Speed Record Car! This fast rocket car toy for 5-12 year old boys and girls features an opening cockpit, iconic flame elements and a large rear wing. Includes a stunt driver minifigure.
Includes a driver minifigure.
Features a streamlined car with opening cockpit, flame elements and large rear wing.
Close the cockpit to make sure there's no air drag while you race.
Speed Record Car measures over 2" (6cm) high, 8" (20cm) long and 3" (8cm) wide.
Building Instructions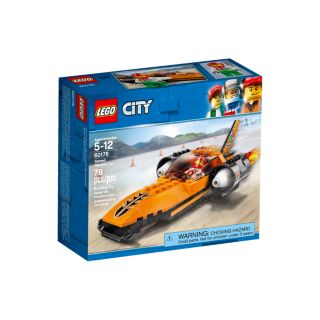 Customer Reviews
Overall Rating
Average rating4.3out of 5 stars
100% would recommend this product.
Rating
Overall Experience
Play Experience
Average rating4out of 5 stars
Level of Difficulty
Average rating2out of 5 stars
Value for Money
Average rating4out of 5 stars
Please note that by submitting a helpfulness vote on a review your IP address is collected and stored by our trusted third party service provider for the sole purpose of preventing multiple entries from the same IP address. To see how to control your personal data, please see our Privacy policy.
Reviews
Average rating4out of 5 stars

I would recommend this to a friend!

Mildy cheap, found this while looking for something to put together. Would recommend this.

Play Experience

Average rating4out of 5 stars

Level of Difficulty

Average rating2out of 5 stars

Value for Money

Average rating4out of 5 stars

Building Experience:

Advanced LEGO builder

4

5

Average rating4out of 5 stars

I would recommend this to a friend!

This set is actually pretty good. I thought I had made a mistake in buying it at first, but it's great. The minifig is ok. My siblings get lots of small city sets and almost every single one comes with a happy, smiling face. That's great. But this one comes with a sweaty and kind of mad expression. The helmet and legs are plain, but the torso is cool and detailed. The car itself is awesome. My friend made a stop motion video on it and recommended it to me, so, me being me, I bought it. At first I thought it would be a dissapointment, but it's pretty good. The roof just comes off, which is fine. The jet engines are AWESOME. The fire at the back is just another add-on. I love the color scheme. The orange and black looks awesome. There are quite a few stickers, so beware. The wheels aren't normal Lego City wheels, which is great. The only cons I have is that there are a lot of stickers and on the front, there is a blank space with nothing covering it up. I would at least put an orange 2x4 plate on to make it look less messy. Overall, this set is good, but not great.

Play Experience

Average rating4out of 5 stars

Value for Money

Average rating4out of 5 stars

Building Experience:

Intermediate LEGO builder

4

5

Average rating5out of 5 stars

I would recommend this to a friend!

Bought this on a whim, as it looked cute and fun to build. The set is pretty sturdily built, except for the flames coming out the back. Those tend to fall off pretty easily. The set has about 6 or 7 stickers, but they aren't bad. The one minifigure has some nice printings on him. If you're looking for a quick satisfying build, this is a definite recommendation. I'm quite happy with the set.

Play Experience

Average rating4out of 5 stars

Level of Difficulty

Average rating2out of 5 stars

Value for Money

Average rating4out of 5 stars

Building Experience:

Advanced LEGO builder

5

5