Seltene Sets
Einstellung in Kürze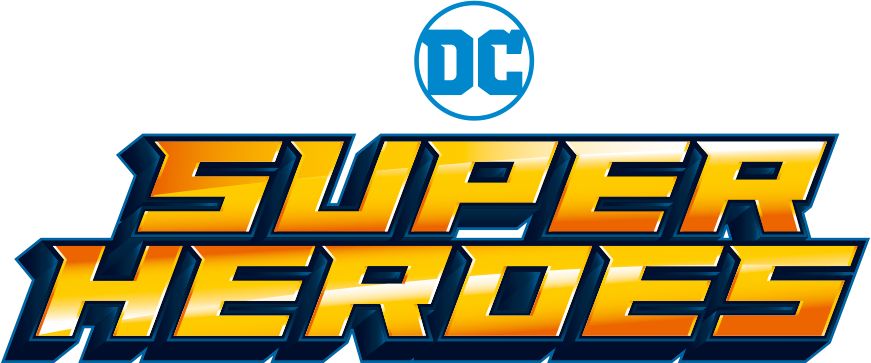 DC Super Heroes
LEGO®
The Joker™ Manor
Jetzt verfügbar
The Joker™ Manor

4.75

5

4

.
rating.prefix4.8rating.postfix
Limit 2
Limit
We restrict the purchase limit available to a single household to ensure fairness for all of our fans. If you've already reached this limit through previous orders, your order may be cancelled.
FIND MORE PRODUCTS LIKE THIS
Product Details
Trau dich in The Joker™ Manor!
Item

70922
VIP Points

269

VIP Points

The VIP Points value shown is an estimate and actual points will be calculated when you check out.
Ages

14+
Pieces

3444
Features
Hilf Batman™, Barbara Gordon, Alfred Pennyworth™ (im klassischen Bat-Anzug) und Nightwing™ das gejokerte Anwesen Wayne Manor mit diesem tollen LEGO® BATMAN MOVIE Set wieder unter Kontrolle zu bekommen. The Joker™ Manor steckt voller bekannter Details aus dem Film und enthält viele coole Funktionen, wie die Achterbahn, die um das Gebäude fährt, einen riesigen baubaren Kopf des Jokers mit Falltür und Rutsche, schlagende Boxhandschuhe, ein rockiges "The Joker"-Schild und einen drehbaren "Big Eye"-Turm. Im Inneren befindet sich ein Kinosaal mit romantischer DVD, eine Küche mit baubarer Mikrowelle inklusive Hummer und mit Zitronenscheiben dekorierte Elemente, ein Wohnzimmer mit baubarem Flügel, Kamin und Büste, eine Schwimmhalle, ein Aufnahmestudio mit Gitarrenelement und baubarem Mischpult sowie Lautsprechern. Baue dieses prächtige Anwesen und spiele dann deine Lieblingsszenen aus dem Film mit den 10 enthaltenen Minifiguren nach.
Enthält 10 Minifiguren: Joker™, Batman™, Barbara Gordon, Harley Quinn™, Nightwing™, Alfred Pennyworth™ Classic Batsuit, Disco Batman™, Disco The Joker™, Disco Batgirl™ und Disco Robin™.
Enthält ein großes Eingangsportal, flankiert von zwei baubaren Bomben mit transparenten Funkenelementen, einen 2- und einen 3-stöckigen Turm mit Erkertürmchen und Flaggenelementen obenauf, Achterbahngleise und eine Bahn mit drei Waggons (jeweils mit Platz für eine Minifigur), einen drehbaren "Big Eye"-Turm mit Iris, die mit einem Hebel bewegt und nach oben und unten "blicken" kann, einen riesigen baubaren Joker™-Kopf mit Falltür und Rutsche und ein rockiges "Joker"-Schild, ein "Ha! Ha!"-Schild, zwei per Rad angetriebene schlagende Boxhandschuhe und viele bunte dekorative transparente "Glas"-Elemente.
Aktiviere die Falltür und lass eine Minifigur vom Joker™-Kopf herab durch die Rutsche fallen und durch den Mund herausgleiten.
Im Inneren befindet sich eine Eingangshalle mit vier biegsamen "Spiegel"-Elementen; ein Salon mit baubarem Flügel und Hocker, Büste und Kamin mit transparenten roten "Feuer"-Elementen; ein Kinosaal mit Leinwand, Minifigur-Sitz und verschiedenen Elementen, darunter eine romantische DVD; eine Küche mit Tassen-, Topf- und Pfannen-Elementen, eine baubare Mikrowelle mit Hummer-, Zitronen- und Teller-Elementen; ein Aufnahmestudio mit baubarem Mischpult und Lautsprechern, Sitz- und Gitarren-Element; eine Schwimmhalle mit transparenten blauen "Wasser"-Elementen; ein Dachboden mit zwei baubaren Kisten und einer Ratten-Figur.
Als Ausrüstung ist Batmans Batarang, Barbara Gordons Revolver und Harley Quinns Fledermaus enthalten.
Neue Minifiguren ab Januar 2018 sind Disco Batman™, Disco The Joker™, Disco Batgirl™ und Disco Robin™.
Dieses Set enthält mehr als 3.435 Teile.
Spiele deine Lieblingsszenen aus THE LEGO® BATMAN MOVIE nach.
The Joker™ Manor ist über 55 cm hoch, 66 cm breit und 27 cm tief.
Die Achterbahn ist über 3 cm hoch, 15 cm lang und 3 cm breit.
Building Instructions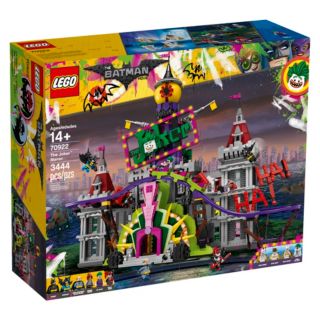 Customer Reviews
Overall Rating
rating.prefix4.8rating.postfix
100% would recommend this product.
Rating
Overall Experience
Play Experience
rating.prefix4.8rating.postfix
Level of Difficulty
rating.prefix3.5rating.postfix
Value for Money
rating.prefix4.8rating.postfix
Please note that by submitting a helpfulness vote on a review your IP address is collected and stored by our trusted third party service provider for the sole purpose of preventing multiple entries from the same IP address. To see how to control your personal data, please see our Privacy policy.
Reviews