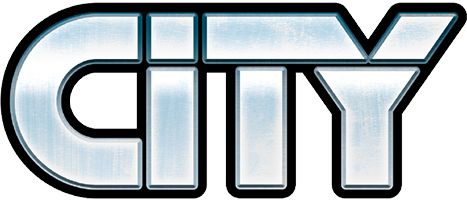 City
LEGO®
Polizei Diamantenraub
Artikel verfügbar ab 26. Dezember 2018
Polizei Diamantenraub

0

5

0

.
rating.prefix0rating.postfix
FIND MORE PRODUCTS LIKE THIS
Product Details
Hole die gestohlenen Juwelen zurück – in diesem actiongeladenen Spielset Diamantenraub!
Item

60209
VIP Points

49

VIP Points

The VIP Points value shown is an estimate and actual points will be calculated when you check out.
Ages

6+
Pieces

400
Features
Überwache die Straßen von LEGO® City aus der Luft mit dem fantastischen Set Polizei Diamantenraub (60209). Dazu gehören ein gepanzerter Polizeitransporter mit sich öffnendem Dach, funktionierendem Licht- und Tonstein (Neuheit ab Januar 2019), einer Gefängniszelle und abnehmbarem Juwelensafe. Dieses actiongeladene LEGO® City Polizeiset enthält außerdem einen geflügelten Polizei-Raketenrucksack sowie den Hubschrauber der Ganoven mit drehbaren Rotoren, einem Kletterseil aus Kunststoff und einem Cockpit zum Öffnen sowie 4 Minifiguren.
Enthält 4 LEGO® City Minifiguren: 2 Polizisten und 2 Räuber.
Enthält einen Polizeitransporter mit sich öffnendem Dach, einem funktionierenden Licht- und Tonstein (Neuheit ab Januar 2019), einer Gefängniszelle und einem abnehmbaren Juwelensafe, ebenso den Hubschrauber der Ganoven mit 2 drehbaren Rotoren, einem Kletterseil aus Kunststoff zum Stehlen des Safes, einem Cockpit zum Öffnen sowie einen geflügelten Polizei-Raketenrucksack.
Als Zubehör sind ein Juwelen-Element, 3 Helme mit sich öffnendem Visier, eine Mütze, eine Handkreissäge und ein Paar Spielzeughandschellen enthalten.
Drücke auf den Licht- und Tonstein des Polizeitransporters, um durch den Verkehr zu kommen.
Drehe die Rotoren und lasse den Hubschrauber im Spiel über dem Polizeitransporter schweben.
Der Polizeitransporter ist 8 cm hoch, 17 cm lang und 8 cm breit.
Der geflügelte Raketenrucksack ist 9 cm lang und 4 cm breit.
Der Hubschrauber der Ganoven ist 10 cm hoch, 21 cm lang und 20 cm breit
Building Instructions