Flucht vor dem Pteranodon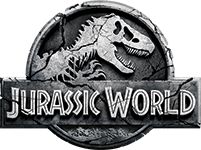 Jurassic World™
LEGO®
Flucht vor dem Pteranodon
Jetzt verfügbar
Flucht vor dem Pteranodon

0

5

0

.
rating.prefix0rating.postfix
Limit 5
Limit
We restrict the limit a household can buy in order to be fair to all of our fans. If you've already reached that limit through previous orders your order may be cancelled.
Achtung!
Erstickungsgefahr.
Kleine Teile und Ball.
FIND MORE PRODUCTS LIKE THIS
Product Details
Fliehe von Jurassic Island, bevor dich der Pteranodon einholt.
Item

10756
VIP Points

22

VIP Points

The VIP Points value shown is an estimate and actual points will be calculated when you check out.
Ages

4-7
Pieces

84
Features
Zeige deinem Kind, wie spannend das Leben eines Forschers ist – mit diesem LEGO® Juniors Jurassic World Abenteuer-Set Flucht vor dem Pteranodon. Das Set enthält einen einfach zu bauenden Hubschrauber mit einfacher Karosserie und sich drehendem Rotor, einen kleinen Vulkan mit baubaren Lavabällen und einen baubaren Pteranodon mit beweglichen Flügeln und Schnabel. Dieses coole Kinderspielzeug enthält außerdem eine einfache Bau- und Spielanleitung, die das Selbstvertrauen von Kindern im Alter von 4–5 Jahren stärkt. Enthält 2 Minifiguren und eine Pteranodon-Figur.
Enthält 2 Minifiguren: einen Fährtenleser und einen Piloten.
Enthält einen Hubschrauber mit sich drehendem Rotor, Seil und einfacher Karosserie.
Das Set enthält außerdem eine kleine Funkstation, einen kleinen Vulkan mit Lava und 2 baubaren Lavabällen sowie eine baubare Pteranodon-Figur mit beweglichen Flügeln und aufklappbarem Schnabel.
Lass aus dem Hubschrauber das Seil herab und rette den Fährtenleser vor den Lavabällen.
Starte mit dem Pteranodon einen Überraschungssturzflug und verfolge den Hubschrauber.
Das Zubehör umfasst ein Betäubungsgewehr und ein Funkgerät.
Dieses coole Kinderspielzeug ist für Kinder ab 4 Jahren geeignet.
Enthält einfach zu bauende Modelle. Dank der einfachen Basismodelle und der einfach aufgemachten Bauanleitung können die Kinder ganz schnell mit dem Bauen und Spielen beginnen.
LEGO® Juniors Sets können mit allen anderen LEGO® Sets kombiniert werden.
Der Hubschrauber ist über 8 cm hoch, 13 cm lang und 10 cm breit.
Der Pteranodon ist mit ausgebreiteten Flügeln über 3 cm hoch, 10 cm lang und 20 cm breit.
Building Instructions