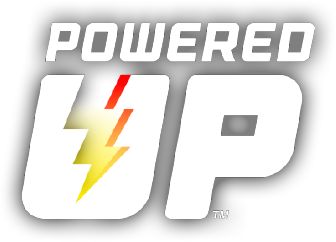 Powered UP
LEGO®
Togmotor
Tilgængelig nu
Togmotor

4.5

5

2

.
Average rating4.5out of 5 stars
FIND FLERE PRODUKTER SOM DETTE
Produktoplysninger
Få dine LEGO® legetøjstog til at bevæge sig!
Vare

88011
VIP-point

130
Alder

7+
Dele

7
Funktioner
Opgrader dine LEGO® byggesæt med denne LEGO Powered Up 88011 Togmotor. Byg denne motor ind i LEGO byg selv-legetøjstog for at få dem til at bevæge sig. Husk at strømforsyne motoren med 88006 Move Hub eller 88009 Hub.
Omfatter en togmotor, forbindelsesledning og tilslutningspunkt til LEGO® Powered Up-komponenter.
Bruges til at motorisere LEGO® tog og gøre modeller levende.
Byggevejledninger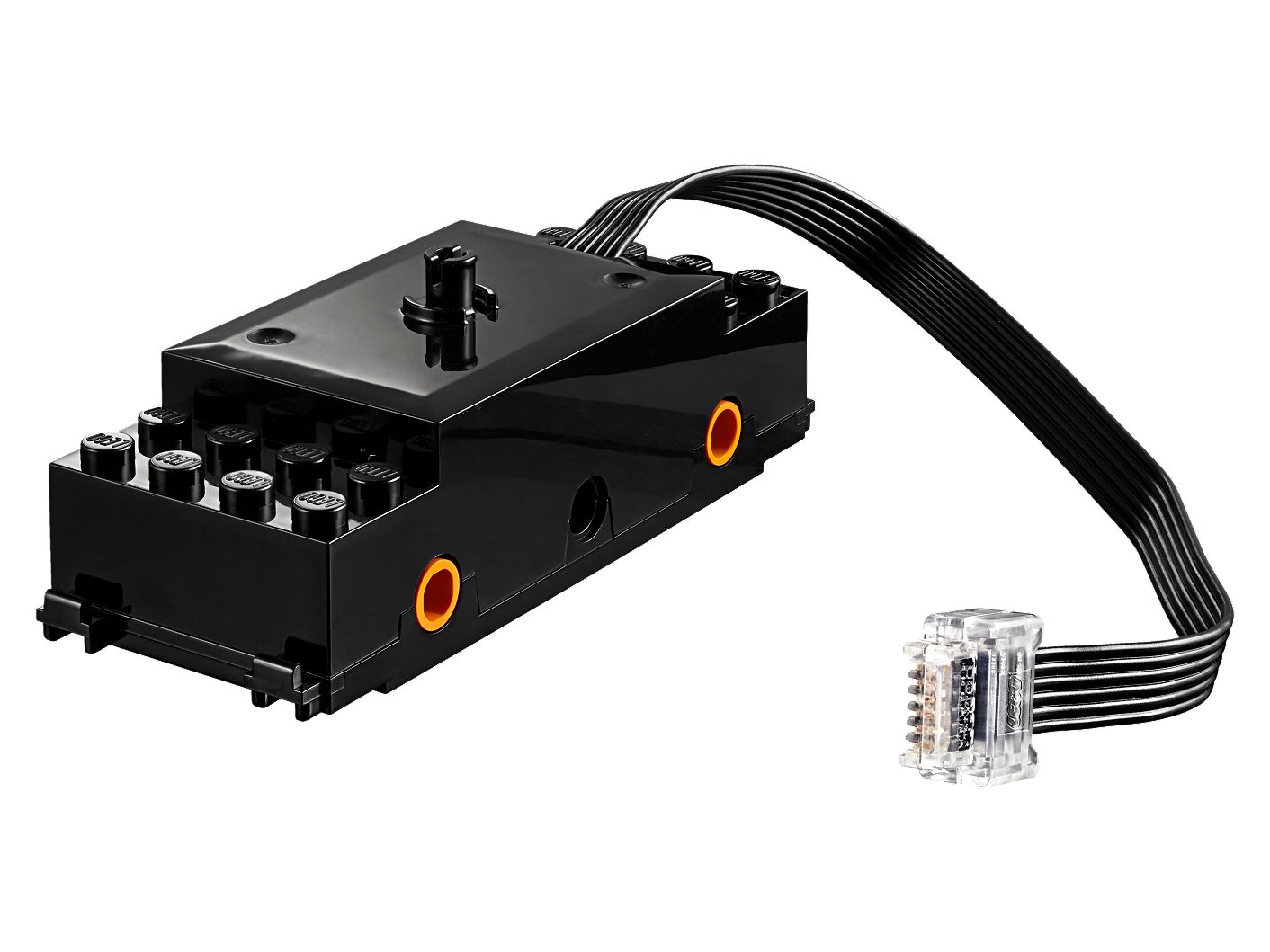 Produktanmeldelser
Samlet bedømmelse
Average rating4.5out of 5 stars
100% af anmelderne vil anbefale dette produkt.
Bedømmelse
Samlet erfaring
Vær opmærksom på, at hvis du stemmer på, hvor nyttig en anmeldelse er, indsamles og gemmes din IP-adresse af en betroet tredjepartsleverandør. Dette sker udelukkende med det formål at forhindre, at der stemmes flere gange fra den samme IP-adresse. Du kan læse mere om, hvordan du kontrollerer dine persondata, i vores Politik om beskyttelse af personlige oplysninger.
Anmeldelser
Average rating4out of 5 stars

Works the same as its Power Function predecessor

Jeg vil anbefale denne til en ven!

For the train motor component alone, this performs similarly as the old Power Function (PF) train motor (88002). However, take note that this is NOT compatible with the power function battery box -- you will need to purchase the new more expensive Powered Up (PU) battery box (88009) or hub (88006) and get the appropriate bluetooth remote control or download the phone/tablet app. This will work with the recent City train sets (holiday, Maersk, passenger, cargo, emerald night, etc.) and tracks, but not the older 9-volt systems. Also, this does not come with the axles and train wheels, so you might have to source them from your existing sets or extra parts. The wheels suffer from track slippage so if your engine is not heavy enough, you will get that annoying slippage and friction sound. An option is to mount the battery hub on top of this motor, which will challenge your creativity. Fortunately, you won't need the IR receiver since it is already built in to the hub that this motor connects to, so no need to worry much with the wires. I also noticed that this motor is slightly slower than the old PF motor, but not too much, which is fine because going at full speed on curves will make the train fly and derail off the tracks. The port plugs don't have clips, so they slip out of the hub if they are not secured. I will not go through the debate of Power Function vs. Powered Up on this review, but if you decide to go with the latter route, this is a direct and exact size/shape replacement for the old motor.

Byggeerfaring:

Ekspert LEGO bygger

4

5

Average rating5out of 5 stars

This set includes wheels and axles

Jeg vil anbefale denne til en ven!

I was worried about the poor reviews on here for this set, specifically the lack of wheels and axles in this set. You can check what parts are available for a set by going to .... lego shop > bottom left of page > missing parts > buy bricks > search for 88011 and it shows ... "3 bricks available for this set, wheels, axle and motor" so its not just the motor. After ordering and receiving 2 sets, I can confirm the wheels and axles are included. This motor is £1 more than the old one, but worth it i think, since it has sensor feedback and better torque as seen in YouTube videos and my own testing. Note, you'll have to find/add your own couplers and any fancy trim you want. Contents of 88011 = 7pcs ------------------------ 1x motor 2x axles 4x wheels Don't forget, this motor is for the latest Powered Up hubs (Bluetooth) and it won't connect to the old Power Functions hubs (IR). Andy.

Byggeerfaring:

Mellemgod LEGO bygger

5

5