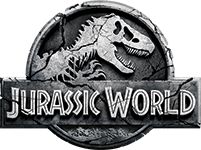 Jurassic World™
LEGO®
T-rex på sporet
Produktet er udgået og sælges ikke længere
T-rex på sporet

4.3333

5

15

.
Average rating4.3out of 5 stars
Advarsel!
Risiko for kvælning.
Små dele og kugle.
FIND FLERE PRODUKTER SOM DETTE
Produktoplysninger
Nedlæg T-rex'en med fældeskyderen!
Vare

75918
Alder

7-12
Dele

520
Funktioner
Jagten er gået ind! En kæmpestor T-rex er brudt ud, og den skal fanges, før den skader nogen. Tag ud at lede efter den glubske kødæder sammen med soldaterne i T-rex-sporingsvognen. Hop på motorcyklen for at lave en afledningsmanøvre, men pas på T-rex' kraftige kæber! Læg dino-buret ud som en fælde, imens motorcyklisten lokker T-rex'en væk, og vær klar til at affyre den harpunlignende fældeskyder fra den mobile forskningsstation. Du har kun én chance til at nedlægge bæstet, så tag omhyggeligt sigte! Tre minifigurer med våben og tilbehør medfølger: Hoskins, en soldat og en dyrepasser.
Tre minifigurer med våben og tilbehør medfølger: Hoskins, en soldat og en dyrepasser.
T-rex-sporingsvogn med førerhus, der kan åbnes og har plads til en minifigur, hjul med gummidæk, dinosaurbur og en harpunlignende fældeskyder.
T-rex med justerbare arme, ben og hals samt snappende kæber.
Motorcykel.
Våben og tilbehør: dyrepasserens stødstav og fakkel, soldaternes bedøvelsespistol og Hoskins' dokumentmappe.
Jag T-rex'en i den superseje sporingsvogn.
Sørg for, at T-rex'en ikkeæder motorcyklisten til middag!
Nedlæg det hærgende bæst med bedøvelsespistolen.
Prøv, om du kan fange T-rex'en med den harpunlignende fældeskyder.
Lav dine egne spændende Jurassic World actionscener!
 T-rex-sporingsvognen er over 16 cm høj, 22 cm lang og 10 cm bred.
Motorcyklen er over 3 cm høj, 6 cm lang og 2 cm bred.
 T-rex'en er over 15 cm høj.
Byggevejledninger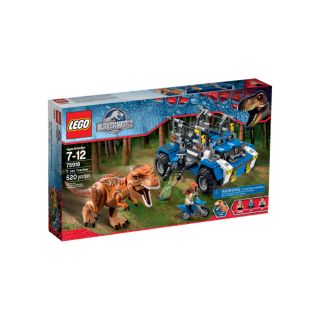 Produktanmeldelser
Samlet bedømmelse
Average rating4.3out of 5 stars
87% af anmelderne vil anbefale dette produkt.
Bedømmelse
Samlet erfaring
Vær opmærksom på, at hvis du stemmer på, hvor nyttig en anmeldelse er, indsamles og gemmes din IP-adresse af en betroet tredjepartsleverandør. Dette sker udelukkende med det formål at forhindre, at der stemmes flere gange fra den samme IP-adresse. Du kan læse mere om, hvordan du kontrollerer dine persondata, i vores Politik om beskyttelse af personlige oplysninger.
Anmeldelser