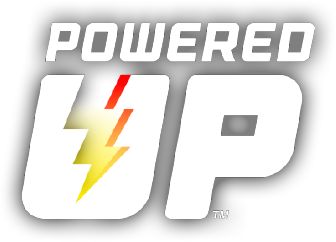 Powered UP
LEGO®
Hub
Tilgængelig nu
Hub

4

5

1

.
Average rating4out of 5 stars
FIND FLERE PRODUKTER SOM DETTE
Produktoplysninger
Tag styringen med LEGO® Powered Up-hubben!
Vare

88009
VIP-point

449
Alder

7+
Dele

1
Funktioner
Brug LEGO® Powered Up 88009 Hub til at strømforsyne og styre Powered Up-sensorer og -motorer.
Dette tilbehør til robotlegetøj omfatter en hub med 2 ind-/udgangsporte, forbindelsesledning og tilslutningspunkt til LEGO® Powered Up-komponenter.
Opret forbindelse via Bluetooth® fra appen LEGO® Powered Up.
Bruger batterier (medfølger ikke). Se type og antal på produktets emballage.
Byggevejledninger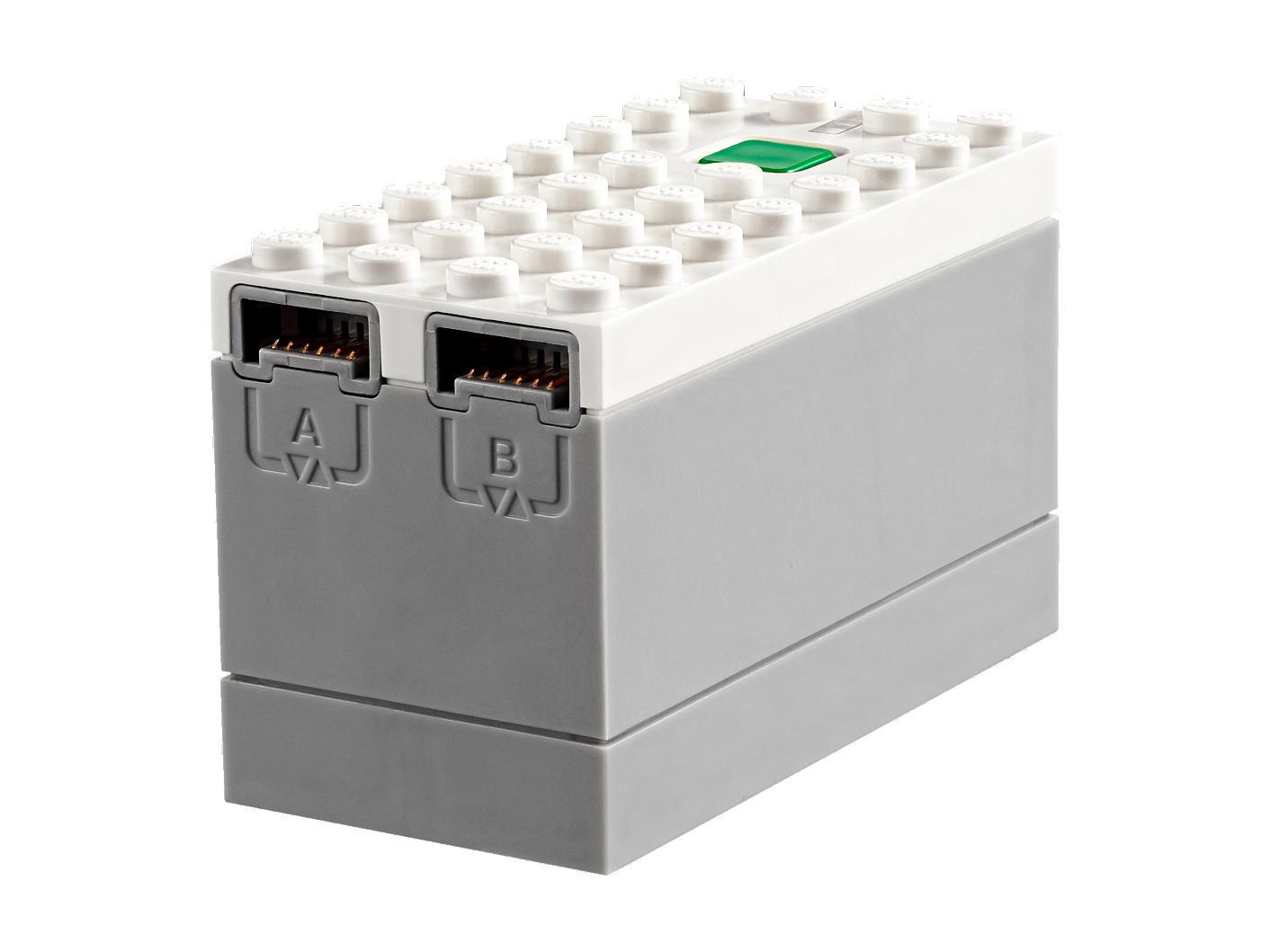 Produktanmeldelser
Samlet bedømmelse
Average rating4out of 5 stars
100% af anmelderne vil anbefale dette produkt.
Bedømmelse
Samlet erfaring
Vær opmærksom på, at hvis du stemmer på, hvor nyttig en anmeldelse er, indsamles og gemmes din IP-adresse af en betroet tredjepartsleverandør. Dette sker udelukkende med det formål at forhindre, at der stemmes flere gange fra den samme IP-adresse. Du kan læse mere om, hvordan du kontrollerer dine persondata, i vores Politik om beskyttelse af personlige oplysninger.
Anmeldelser
Average rating4out of 5 stars

Fair but expensive replacement to the PF battery

Jeg vil anbefale denne til en ven!

I got this along with the new train motor (88011) to replace my Holiday and Harry Potter train's setup. So far I'm happy with the setup. On the plus side, the receiver is already built in so it gets rid of the IR receiver for a cleaner look, and remote in favor of the Powered Up phone app. Does not require line of sight to control but you will need a compatible device (phone, tablet,or the new Lego bluetooth remote) which needs to be on all the time to control. It has 2 ports but only port "A" can be used for the motor by the "train" app (port "B" can be controlled using the "Batman" app but can be weird -- download or review the Powered Up app to better understand what these mean). I use the "B" port with the color/distance sensor (88007) to experiment on some coding controls. Controls are responsive so far, but the app in its initial development stage is too basic. The app can control up to 4 of these hubs. On the minus side, this hub is limited in use to creations that don't use too much controls (like trains). You cannot daisy chain components like how the old motors and lights did -- you cannot control 2 motors simultaneously on a single channel. This "Powered Up" (PU) technology is not compatible with the older "Power Function" (PF) technology. Also, the ports don't have clips and components will easily slip out of this hub when pulled. Battery life seems to be shorter given that it also powers the Bluetooth radio receiver. A big bummer for me though, with the old one (PF) you can leave the train running when you turn off/toss away the remote, but with PU the train stops when the app turns off or moves away from range, so you can't just leave your train running in the background when you step away. This hub is more for the tech oriented kids and adults, but may not appeal to younger kids looking to have a simple motorized out-of-the-box fun with their builds. However, I do like how this reduces the parts needed to control my trains. This seems to have firmware capability so current limitations *may* be addressed in the future with firmware updates.

Byggeerfaring:

Ekspert LEGO bygger

4

5