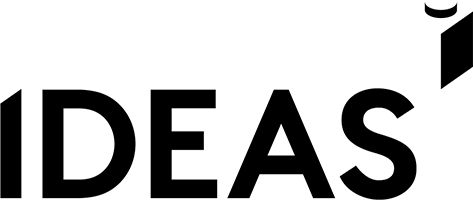 Ideas
LEGO®
Den gamle fiskebutik
Udsolgt
Den gamle fiskebutik

4.97

5

100

.
rating.prefix5rating.postfix
FIND MORE PRODUCTS LIKE THIS
Product Details
Gør dig klar til den ultimative fisketur!
Item

21310
VIP Points

129

VIP Points

The VIP Points value shown is an estimate and actual points will be calculated when you check out.
Ages

12+
Pieces

2049
Features
Besøg Den gamle fiskebutik ved stranden, fyldt med fiskeri-elementer og med tilhørende udkigstårn med 360-graders panoramabalkon og kontor på nederste etage. Denne model er velegnet til fremvisning og rollelege og har 2 aftagelige tage, bagvæg i butikken, der kan åbnes for at give nem adgang, 4 minifigurer, figurer af kat og 3 måger samt masser af andre seje detaljer og elementer til at sætte gang i fantasien.
4 minifigurer: kaptajn, fisker, fiskerkone og barn samt figurer af kat og 3 måger.
Den gamle fiskebutik har detaljeret ydre, butik og tilhørende udkigstårn med kontor, og alle dele står på en sandfarvet LEGO® 32x32-byggeplade med klippeelementer.
Udvendige detaljer: trappe til butikkens for- og sidedør, gelændere, hane med 2 rør og målere på bagvæggen, ventilator og tilbehør som f.eks. skilt med "Anton's Bait Shop" (2x4-flise), skilt med åbningstider, skilt med "gone fishin' ", anker, tønde, 2 dæk med kæder, 3 kasser med 2 fisk og gennemsigtige iselementer, 4 fisk på kroge, 2 redningskranse, kasse med kroge (1x2-flise) og værktøjskasse med bor, oliekande og skruenøgle.
Butikken har bagvæg, der kan åbnes, og aftageligt tag med forskellige tømmerelementer og dekorative klistermærker, 2 loftslamper, 2 indgangsdøre, der kan åbnes, 2 glaslignende vinduer, grønne og beige gulvfliser, 4 oplukkelige vinduer, butiksdisk, varereoler samt diverse elementer, bl.a. kasseapparat, krus, flaske, kasser til kroge, kontanter, bordlampe, 2 årer, fiskeudstyr, bl.a. stænger, harpuner og fiskenet, 3 dykkerhjelme, 3 iltflasker, 4 svømmefødder, sekstant, flise med kortmotiv, TNT-kasse samt edderkop og spindelvæv under gulvet.
Nederste etage i udkigstårnet har kontor med 2 oplukkelige vinduer, tildækket vindue med avisklistermærke, bord, stol, lampe og aviselementer samt stige til øverste etage.
Øverste etage i udkigstårnet har aftageligt tag med vejrhane, 2 oplukkelige vinduer, 360-graders panoramabalkon og forskellige elementer, bl.a. teleskop, flag, skibsrat, lygte og 2 krabber.
Velegnet til fremvisning eller sjove rollelege.
Hæfte om fandesigneren og LEGO® designeren bag sættet.
Sættet indeholder over 2.045 elementer.
Over 32 høj, 25 cm bred og 25 cm dyb.
Building Instructions
Customer Reviews
Overall Rating
rating.prefix5rating.postfix
100% would recommend this product.
Please note that by submitting a helpfulness vote on a review your IP address is collected and stored by our trusted third party service provider for the sole purpose of preventing multiple entries from the same IP address. To see how to control your personal data, please see our Privacy policy.
Reviews