LEGO® DUPLO® Velká podložka na stavění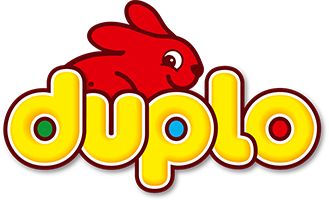 DUPLO®
LEGO®
LEGO® DUPLO® Velká podložka na stavění
Nyní dostupné
LEGO® DUPLO® Velká podložka na stavění

0

5

0

.
rating.prefix0rating.postfix
Omezení 50
Omezení
Aby to vůči všem fanouškům bylo fér, omezili jsme počet objednávek na jednu domácnost. Pokud tohoto limitu již bylo dosaženo předchozími objednávkami, může být vaše objednávka zrušena.
NAJÍT DALŠÍ PODOBNÉ VÝROBKY
Podrobné informace o výrobku
Zde začni tvořit!
Item

2304
VIP Points

13

VIP Points

The VIP Points value shown is an estimate and actual points will be calculated when you check out.
Ages

1½-5
Pieces

1
Features
Velký formát dovoluje dítěti budovat a rozšiřovat svůj vlastní svět.
Měří 38,1 cm x 38,1 cm.
Neobsahuje kostky.
Building Instructions